Leeanne Ericson, 35, was swimming at a popular surf spot off the coast of San Diego, California on Saturday when she was attacked by a shark.
The single mum of three young children is now fighting for life in hospital, her mother said.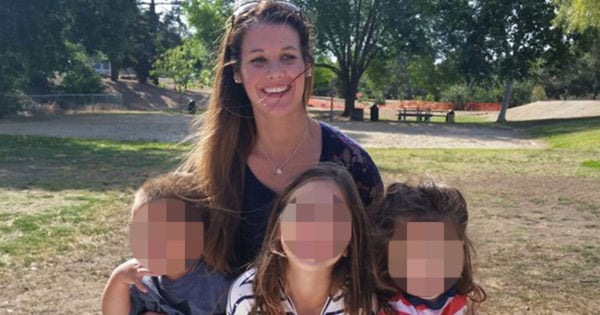 On a GoFundMe page set up to help with Leeanne's recovery, her mother Christine McKnerney Leidle said the shark "tore her right back leg from her glute to her knee".
According to the Los Angeles Times, Leeanne was pulled to the shore by members of the public, who helped control her bleeding until she could be airlifted to hospital.