There's a lot to love about being loved-up at Christmas time: more presents, more family, and yes, sometimes cheeky Christmas morning snuggles.
But sometimes, when I look at my jam-packed schedule of visiting multiple families, cooking multiple dishes and buying multiple presents every single Christmas as one half of a married couple, I can't help but feel a little… envious.
Being single at Christmas means you're guaranteed to be asked all those pesky "so, how's your love life?" questions by Uncle Barry and Grandma Lucy.
That annoyance aside, being single during the festive season has a few definite upsides.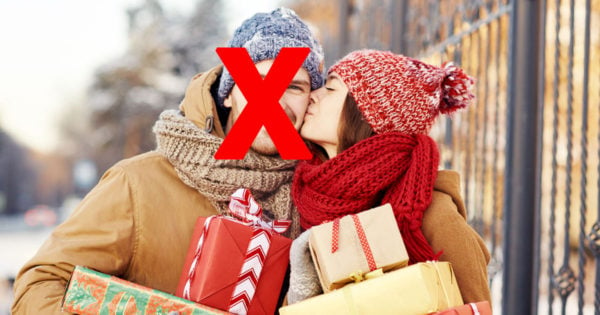 No rushing around between different families.
Christmas Eve with his grandparents, Christmas morning with your Aunt and Uncle, Christmas Day lunch with your parents and then Boxing Day at his family home? Sounds exhausting.
A significant other means there are a lot of other significant people you have to fit in to a tight, three-day Christmas schedule.
When you're single? You can pick one place, and stick to it. Chilling by the pool at your parents' house while your married brother runs around town trying to make each family event on time?
Bliss.