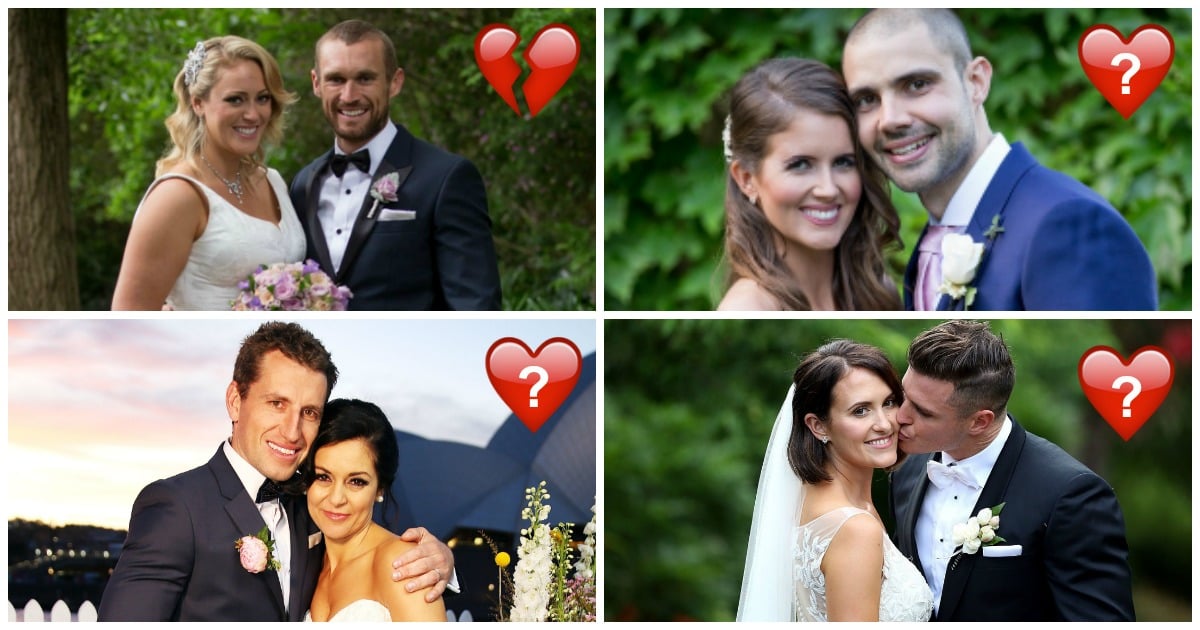 Married at First Sight couple Xavier and Simone have officially split.
The announcement came on Wednesday night's finale episode after a promising start saw them canoodling at a soccer game.
"It's good to see Xavier after a couple of days. I've spent the last days really reflecting on everything," Simone said on the show.
"We've got a few differences and a lot of similarities as well. I feel at ease with Xavier. I feel that I can trust him. He's genuinely kind," Simone went on.
But then Simone explained the negative side of her relationship with Xavier. "Affection for me – this is one of our little hiccups in the relationship. Romance doesn't have to happen all the time it's just every now and then," she said.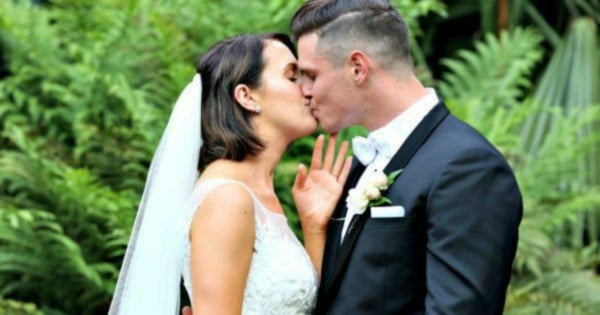 Simone then explained why she could not continue her relationship with Xavier. "Um, so, Xavier. The last month has been so amazing. You being my perfect match is so clear to see. We're the perfect match on so many levels. Living together was so easy, I loved coming home to you each and every day," she said.
"We also know relationships are sometimes hard. I've given my 100% from the start and I've made you a priority not because I had to but I wanted to."
"I want someone who loves to spend time with me. I want somebody who is excited when I walk in that door and I want somebody, we genuinely wants to hold me. Not because they feel they have to but because they genuinely just want to hold me.
"So today, I'm so clear in my decision that I'm going to walk away from this relationship because I feel you can not give me any of those things, you're not ready to give me any of those things. So thank you, for the last month," Simone concluded.
The news, while sudden, doesn't come as the biggest surprise considering the many hints that have been dropped both in and out of filming.
Simone and Xavier on the morning after their wedding day. Post continues after video... 
Mamamia has previously reported on how Simone was spotted shopping in Sydney without her wedding ring and how she was allegedly flirting with men at a local Sydney pub.
The source told Mamamia that Simone was with fellow contestant Christie and that both women were without their rings.
"Simone was betting on Two Up. There was one guy in particular she was betting with and she kept commenting on how cute he was," the source said.
Simone may have been portrayed as loved-up for the first half of the series but she did make some concerning comments during the honeymoon episode.
"I want this to work out, I really do," she said. "But I'm concerned this may be as good as it gets."
An anonymous source also told New Idea that Xavier had lied about being cheated on in order to win the audience's sympathy.
The sob story was allegedly part of a larger plan to win over viewers so that Xavier could pull girls once filming had ended.
"He didn't want a relationship, he wanted tickets to exclusive parties," the source said.
The source also claimed Xavier planned on using the Married at First Sight series to begin a career as a reality TV star.
Regardless of who said what, Xavier and Simone have been a crowd favourite from the start as initial signs hinted towards a happy future.
When Xavier first saw Simone at the wedding, he was taken aback by her beauty.
"I think that she's the most beautiful girl I've ever met in my life," he said.