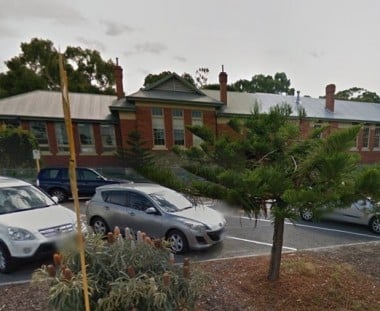 By GRACE JENNINGS-EDQUIST
The trivia night held by North Cottesloe Primary School on Friday was supposed to be a light-hearted, feel-good fundraiser.
But some parents were left hurt and dismayed when the MC, Perth barrister Simon Watters, allegedly launched a homophobic, racist and sexist tirade — prompting booing from some portions of the crowd.
"I'm not going to say 'faggots,' because that's a minority," Mr Watters reportedly said at one point — before repeatedly using the term, according to local website The Starfish.
"What else could this guy be but a faggot?," he reportedly asked, pointing to a photo of a 1980s singer during the quiz. "Look at it."
The barrister, who hosted a similar fundraising event at the school in 2012, is also alleged to have called one woman in the room a "wog", and reportedly told the audience they'd know their pizza orders had arrived when they saw "Arab and Pakistani people wandering around."
According to The Starfish, he also suggested only young, attractive women with "C and D-cups" should submit their table's quiz answers and asked whether any of the 260 audience members was a "Thalidomide child'.
MC claims the comments were "quite tame"
Mr Watters has now spoken publicly about the controversial remarks — saying he thought they were "quite tame".
"It is upsetting that a significant and successful fund-raising night for the students of North Cottesloe Primary School has been overshadowed by complaints from one table at the event," the barrister said in a statement.
"It is upsetting that the humour was not taken by one table as it was intended. No comments were made to offend anyone," he said. "Given the mature and intelligent audience… I'm bewildered by the focus on my comments, which were quite tame in my opinion."
Describing himself as a "community-minded" person whose children have a disability, Mr Watters added: "I did my best to try and extract as much money as possible from the audience for a good cause".
The event raised almost $50,000 for the educational needs of students at the school.
P&C member thinks "he's got a good sense of humour"
The school's principal, Wayne Press, said in a statement that Mr Watters would not be invited to MC future school events.
"Unfortunately, the MC, who is not a member of our school community and was invited by the P&C, made a number of remarks during the evening which were deeply offensive and hurtful," Mr Press said in a statement, according to The Daily Mail.
"I would like to state clearly that these offensive comments in no way reflect the values of our school," he said. "I will be working with the school board and the P&C [Parents' and Citizens' Association] to develop stronger protocols for the hosting, compering and running of future events so these unacceptable actions do not occur."