As Australia's youngest students in most states and territories turn up to their school classrooms for the first time this week, many parents and families will be waving goodbye at the school gate knowing that in three significant reports at the end of 2016 our education performance had been shown to at best be plateauing and at worst declining.
This performance in the recent national and international reports raises red flags not just for these families but importantly for policy-makers. These results require action now.
Many evidence-based reforms over the past 20 years have been suggested and then ignored. I want to assure parents that not only will the Turnbull Government maintain record but affordable levels of school funding, growing from $16 billion last year to more than $20 billion in 2020, but we more importantly will focus on ensuring delivery of reforms that make a difference to every child and teacher in every classroom.
Unfortunately, many of these reforms have been lost and ignored amidst all the debate about how much money is being spent, instead of focusing on how to most effectively use that money.
Since Ken Rowe's National Inquiry into the Teaching of Literacy in 2005, we've had evidence to show that one part of the solution to declining results is the early identification of students struggling with reading and writing. Of concern, a consistent finding of the three reports from last year showed that the gap between our brightest and struggling students continues to widen.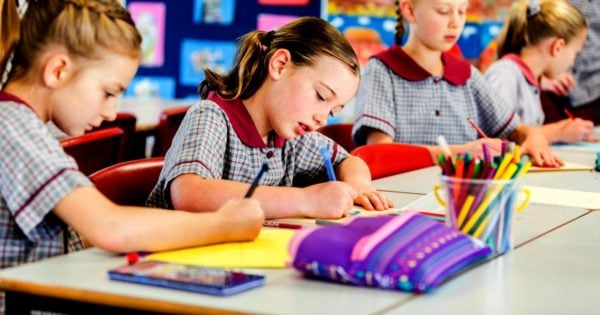 Enough is enough. That's why the Turnbull Government is delivering that early identification. We're working with a panel of academic, health and education experts to establish a 'literacy and numeracy check' – a light-touch assessment for Year One students that will gauge, among other things, their ability to pronounce and 'decode' words.
Importantly, this literacy and numeracy check is deliberately targeted at identifying those students who are starting school behind the pack, so teachers can intervene and give them more specialised attention.