Hello, Married At First Sight fanatics who I can only presume are hanging on the edges of their seats waiting for The Bachelor to air so we can have a much-needed injection of faux TV love in our lives.
I'm just going to come out and say what we're all thinking.
Simon and Alene are over and we have three people to blame for it.
These three people: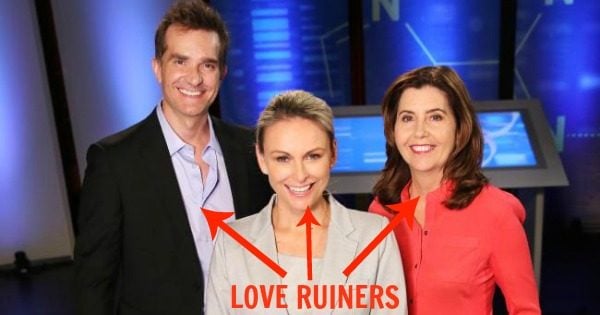 Yep, the tatters of our favourite fake marriage are on the heads of experts John Aiken, Mel Schilling, and Trisha Stratford.