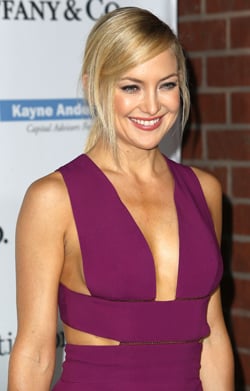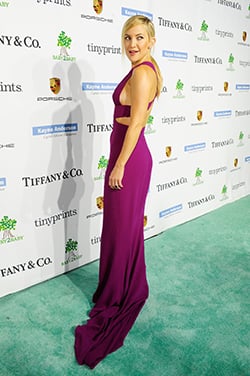 By NICKY CHAMP
Remember how we all laughed last year at the sideboob phenomenon?
Ha! We thought naively, this trend will pass by faster than Kony2012.
Oh, how wrong we were.
Kate Hudson is sideboob's latest champion. She flaunted her lateral cleavage in a stunning magenta gown at the 2014 Baby2Baby gala in California on the weekend proving that not only is the trend still alive, but it also can look good.
There are a few hard and fast rules to pulling off the sideboob a la Kate Hudson, here's our guide to getting it right.
1. It's never okay to wear it in the office – especially to your Christmas party, unless you work at American Apparel.