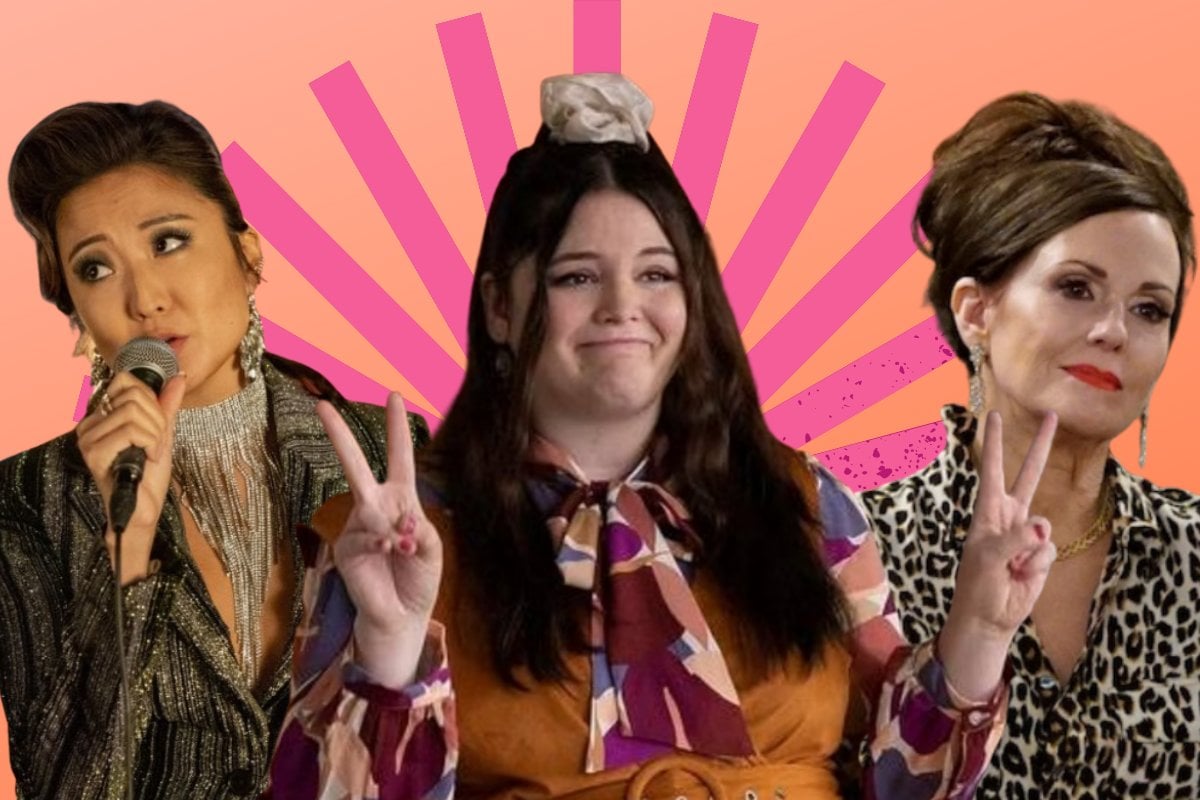 There's a scene in The Holiday which never fails to bring me to tears. 
In the scene, Kate Winslet's character Iris is out to dinner with Arthur (Eli Wallach), a legendary Hollywood screenwriter. 
After telling him her sad little tale of unrequited love, Arthur says to Iris: "In the movies we have leading ladies and we have the best friend. You, I can tell, are a leading lady, but for some reason you're behaving like the best friend." 
To which Iris replies, through tears: "You're so right. You're supposed to be the leading lady of your own life, for God's sake." 
This scene always brought me to tears because I've spent my entire life being the "best friend" and never the leading lady. Every year, around Christmas, I would rewatch The Holiday, and cry about wasting another year not being the "leading lady" of my own life. 
But not this year. 
This year I've decided to embrace my Big Side Character Energy. 
Because according to TikToker @lolaokola and this piece in The Cut, its Side Character Summer (or winter for us Aussies). 
I'm going full Janeane Garofalo in Romy and Michelle's High School Reunion. I'm embracing my Kathryn Hahn-ness, and evoking the full power of Judy Greer.
Because, if you really think about it, main characters aka leading ladies are bloody annoying most of the time. 
Carrie Bradshaw, anyone? Andy in The Devil Wears Prada? 
EMILY IN EMILY IN PARIS? 
Side characters are the heart and soul of any TV series or movie. 
They always have their own unique sense of style, think Maggie in Younger or Kyla in Hacks. They're bloody funny, popping up with a brilliant one-liner or clever observation right when the main character is becoming completely insufferable (Karen from Will and Grace, I'm looking at you). They're smart little cookies too. They have extremely high emotional intelligence, often figuring out the lesson the main character needs to learn long before they do.
Not to mention they really work their limited time on screen. They don't get an eight-episode character arc like a main character, but boy do they endear themselves to the audience during their tiny moments to shine. 
And finally, side characters are constantly underestimated. Which means off-screen they're probably very busy plotting their plan for world domination, while the main character is whinging about whatever tiny obstacle they need to hurdle in this episode.