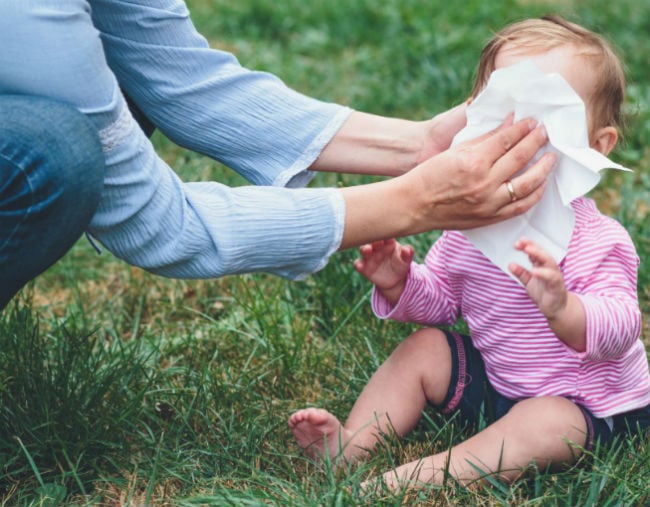 To take them to daycare or not to take them to daycare? That is the question. Dealing with snotty noses is part of the parenting package. For some (ahem, me) it's a never-ending cycle which makes juggling work and family life quite the challenge.
Many, many mornings I've gotten ready for work only to go into my little one's room and be greeted by a snot-covered pillow and a grumpy face. Sometimes I know straight away that my kid is in no shape to be around other humans. Other times, it's not so cut and dry.
So how do you decide whether to keep your child at home or not?
Step 1: Analyse the colour and consistency.
Is the snot clear and thin? Or is it yellow or green and thick in texture? A cold normally starts with clear, thin mucus that gradually gets thicker as the immune system kicks into gear. Yellow or green snot is a sign that your child's cells have started fighting the infection (unless it's a chip or a pea your child shoved up their nostril a week ago). Contrary to popular belief, your child is most contagious during the clear, runny nose phase but they will be most uncomfortable during the thick, yellow/green snot phase. Some parents swear that their children get a clear, runny nose when teething so it can be hard to make a decision about daycare without further analysis and advice.