Hi, hello, how is your day going so far?
No matter the answer, it's about to get infinitely better because new pictures of Prince George and Princess Charlotte have just hit the internet.
And they just might be the cutest ones we have ever seen.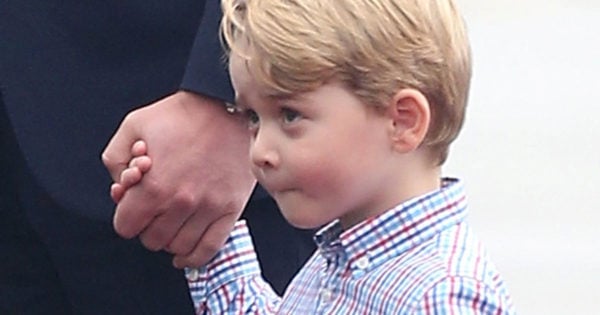 I know, we all thought Prince George couldn't possibly get any more adorable than he was when he being a little rascal at his Aunty Pippa's wedding back in May.
But just days before his fourth birthday, Prince George has touched down in Poland (with mum Kate Middleton, dad Prince William and little sister Princess Charlotte in tow) and he was most definitely not in the mood for socialising.