Hi, hello, how is your day going so far?
No matter the answer, it's about to get infinitely better because new pictures of Prince George and Princess Charlotte have just hit the internet.
And they just might be the cutest ones we have ever seen.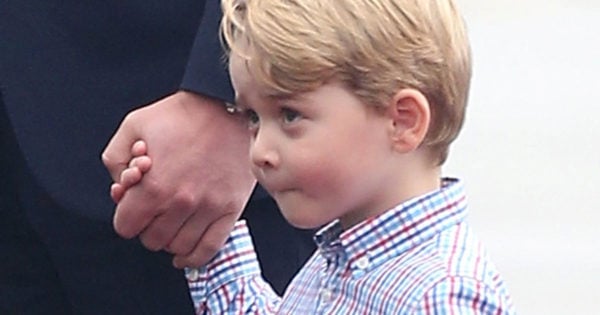 I know, we all thought Prince George couldn't possibly get any more adorable than he was when he being a little rascal at his Aunty Pippa's wedding back in May.
But just days before his fourth birthday, Prince George has touched down in Poland (with mum Kate Middleton, dad Prince William and little sister Princess Charlotte in tow) and he was most definitely not in the mood for socialising.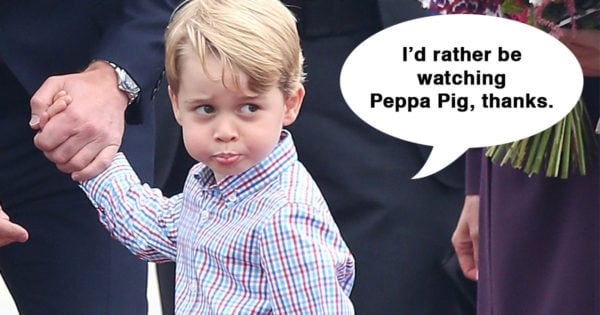 While Princess Charlotte, who turned 2 on May 2, was all smiles, even showing off her own "royal wave" to the crowd, big brother George was a little...shy.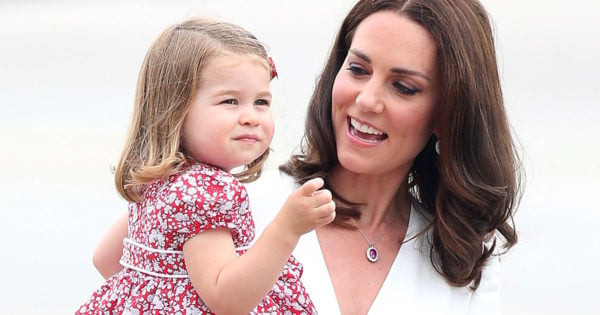 Little George — looking very proper in a button-up shirt, navy shorts and little ankle socks — was very hesitant indeed to disembark his private jet and had to be coaxed out by his dad.
(We totally get it, George. We'd rather stay inside our private jet and colour in a Paw Patrol book too.)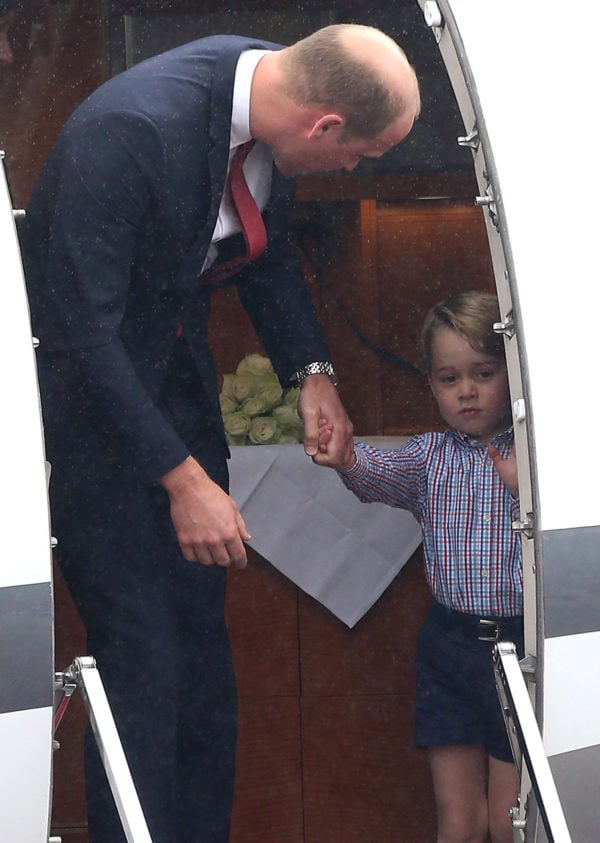 Prince William was forced to pull the ultimate parenting move, squatting down to "have a little chat" with the chap, who is currently third in line for the throne.
We're imaging their talk went a little something like, "Just smile for five more minutes, mate, then I promise you can take off these slightly ridiculous but also very cute shorts and have a choc-chip muesli bar."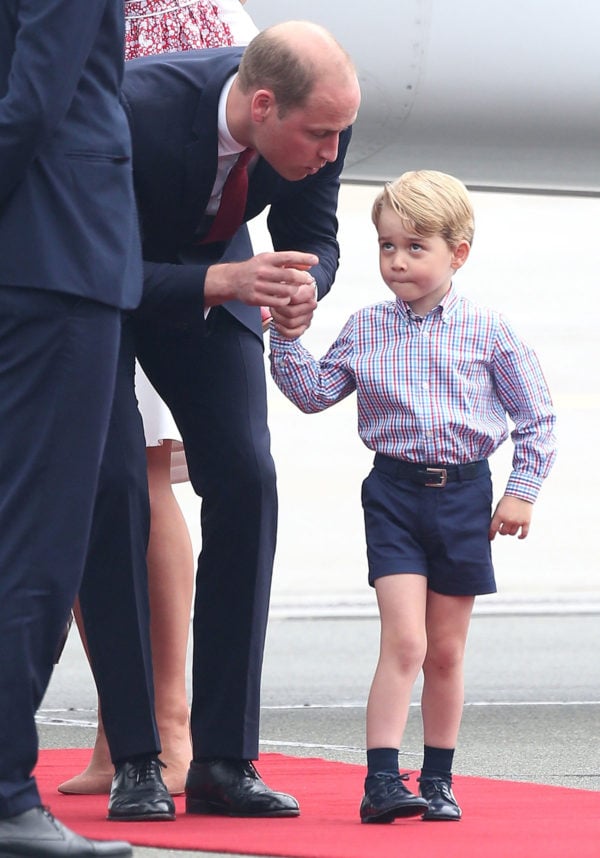 The family will be touring Poland and Germany for the next five days, so there's sure to be plenty more pics of Prince George and Princess Charlotte looking even more adorable to come.
LISTEN: Why Meghan Markle could be the Princess we all desperately need.