The Sinner is one of the most talked about TV shows of 2017.
It's a sleeper-hit that kind of crept up on all of us and very quickly began to dominate all of our conversations. "Have you watched The Sinner?" is now a perfectly acceptable way to greet someone.
LISTEN: The Binge hosts discuss The Sinner's most controversial scene and its biggest plot hole. Post continues after audio…

If you're a Sinner fan (and honestly, who the heck isn't) you're probably currently suffering from some serious Sinner Withdrawals (that's a very serious and real medical term).
Luckily we've rounded up a few more TV shows to fill that big ole' sinner-shaped hole in your heart.
Get ready to binge people:
Alias Grace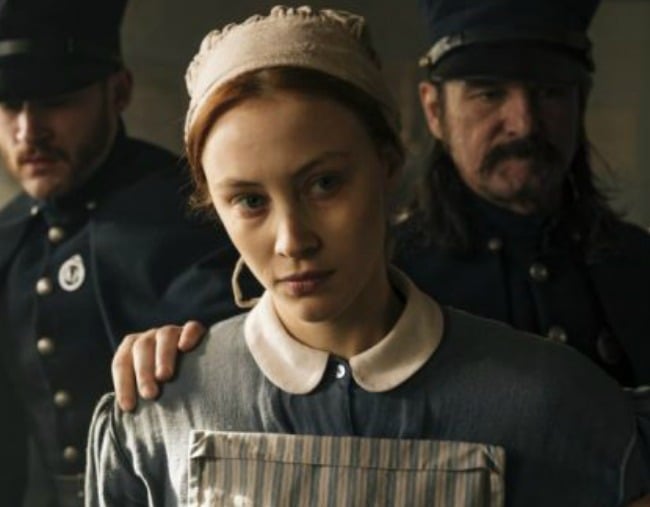 If you're looking for another dark "why-dunnit" you can't go past Alias Grace.
Alias Grace is the latest Margaret Atwood adaptation to hit Netflix. It's a little less intense than The Sinner and a bit more historical (they wear bonnets, people, bonnets) but it's definitely an enthralling watch.
The miniseries (and the book) follows the story of Grace Marks, an Irish immigrant who was convicted of murdering her Canadian employer and his housekeeper.
Basically, it's murder mystery in which nothing is really as it seems.
To add to the general spookiness, Atwood based her book on a true story.
In the 1840s, a 16-year-old Irish maid named Grace Marks was sentenced to life in prison over the double murder of her employer, Thomas Kinnear, and his housekeeper, Nancy Montgomery. Her accomplice, stable hand James McDermott, was hanged over the murders.
All six episodes of Alias Grace are available to stream on Netflix now.
Mindhunter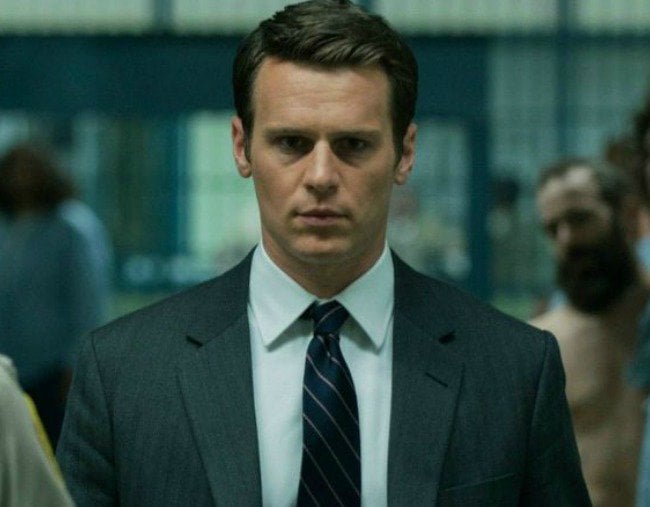 If you've ever wondered what it would be like to sit across from a serial killer and ask them anything you like, Mindhunter is the series for you.
Mindhunter, Netflix's new psychological thriller, tells the story of Holden Ford (Jonathon Groff) and Bill Tench (Holt McCallany), two special agents from the FBI's Behavioral Science Unit (BSU) who travel around the United States in the 1970s interviewing the country's worst serial killers.
The David Finch-helmed series takes us into the early days of criminal profiling, to a time before the term 'serial killer' was a part of our vernacular and Ted Bundy was a household name.
Ford and Tench are the first FBI agents to ever study serial killers and to look closely at why they do what they do. Throughout the series, they sit across from some of the most dangerous men in history and attempt to make sense of how their minds work.
Ford and Tench go on to coin the term 'serial killer' during their special investigation.
The first season of Mindhunter is available to stream on Netflix now.
Search Party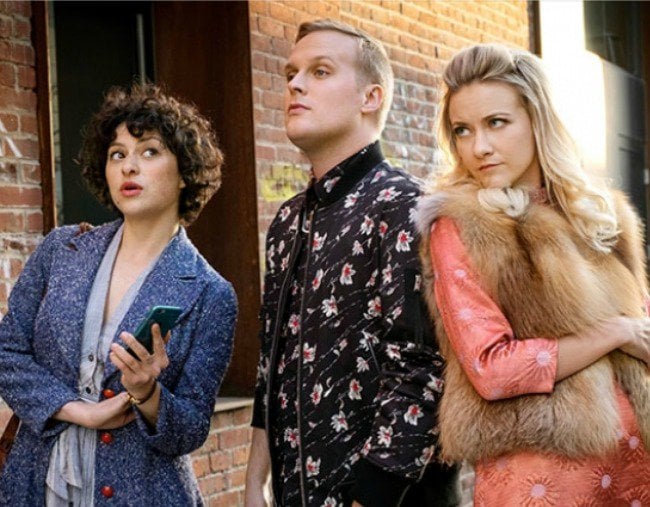 Search Party is like Broad City meets Nancy Drew meets the best bloody show you've ever seen.
The show centres around Dory (not the fish), a twenty-something Brooklynite and her somewhat self-obsessed group of millennial mates.
In the first episode of this dark comedy, Dory – Arrested Development's Alia Shawkat – finds out that Chantal, a girl she barely knew in college, has gone missing – and in true millennial 'what am I even doing with my life' style, she decides to make the disappearance of her one-time friend all about her.
Listen: Veronica Mars is the smartest teen show around. And all the TV shows you need to be watching this week. Post continues after audio...

This show is really likeable, it's FUNNY, and there are some genuine spine-tingling moments of fear.
The entire first season and the first couple of episodes from the second season of Search Party are available to watch on SBS On Demand now.
Veronica Mars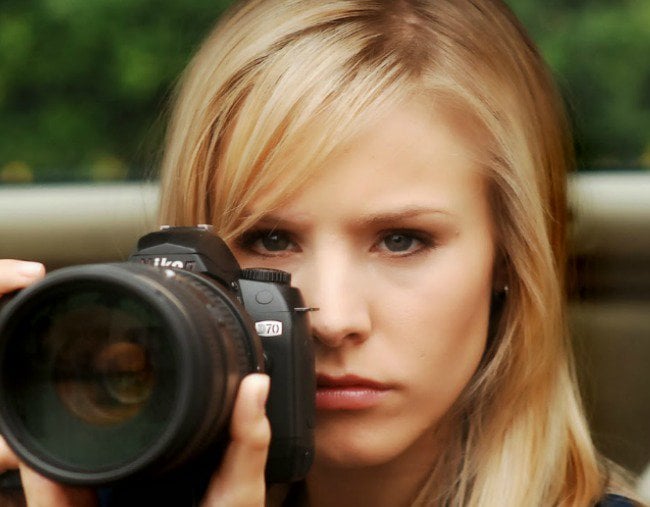 An oldie but a goodie, all three seasons of Veronica Mars have just dropped on Stan.
In case you missed it (what TF have you been doing with your life?) the series stars Kristen Bell as the title character.
By day, Veronica must navigate high school like any average teenage girl. By night she's a fearless 17-year-old apprentice private investigator dedicated to solving the town of Neptune's toughest mysteries.
Get ready to binge, people. You'll be hooked after the first episode.
Got any other suggestions? Tell us about them in the comments below. 
To read more from Keryn Donnelly, follow her on Facebook.