The Sinner is one of the most talked about TV shows of 2017.
It's a sleeper-hit that kind of crept up on all of us and very quickly began to dominate all of our conversations. "Have you watched The Sinner?" is now a perfectly acceptable way to greet someone.
LISTEN: The Binge hosts discuss The Sinner's most controversial scene and its biggest plot hole. Post continues after audio…

If you're a Sinner fan (and honestly, who the heck isn't) you're probably currently suffering from some serious Sinner Withdrawals (that's a very serious and real medical term).
Luckily we've rounded up a few more TV shows to fill that big ole' sinner-shaped hole in your heart.
Get ready to binge people:
Alias Grace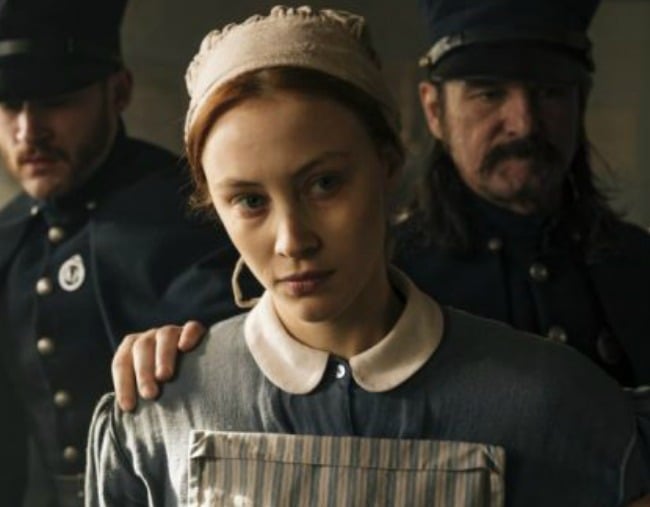 If you're looking for another dark "why-dunnit" you can't go past Alias Grace.
Alias Grace is the latest Margaret Atwood adaptation to hit Netflix. It's a little less intense than The Sinner and a bit more historical (they wear bonnets, people, bonnets) but it's definitely an enthralling watch.
The miniseries (and the book) follows the story of Grace Marks, an Irish immigrant who was convicted of murdering her Canadian employer and his housekeeper.
Basically, it's murder mystery in which nothing is really as it seems.
To add to the general spookiness, Atwood based her book on a true story.
In the 1840s, a 16-year-old Irish maid named Grace Marks was sentenced to life in prison over the double murder of her employer, Thomas Kinnear, and his housekeeper, Nancy Montgomery. Her accomplice, stable hand James McDermott, was hanged over the murders.
All six episodes of Alias Grace are available to stream on Netflix now.
Mindhunter