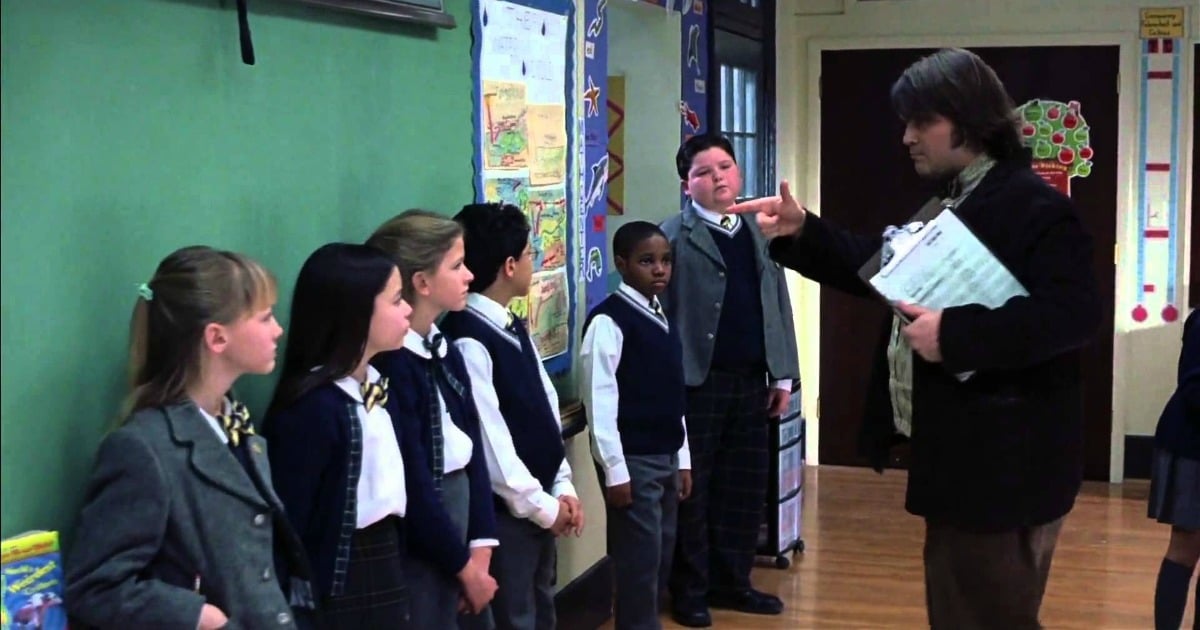 By Peter Goss for The Grattan Institute.
Australia's population is booming. With it will come more school students – an estimated 650,000 more by 2026, an increase of 17% from today. Many new schools will be needed. Planning new schools is a long-term game: a child born today will start school in 2021 and complete year 12 in 2033.
How well are our planners doing? Will there be a shortage of school places? As a parent or a prospective parent, should you worry? The answer depends very much on where you live.
High-level demographic analysis can help us see the big trends. However, the issues can be very local, including how full your local schools are now, and school zoning regulations.
How many new schools, and how much will they cost?
To accommodate these extra 650,000 students, some 400 to 750 new schools will be needed. (Currently, there are about 9,400 schools in Australia.) Most will be primary schools – about 250 to 500.
Between two-thirds and three-quarters are likely to be government schools, with the remainder being either Catholic or Independent.
It costs about A$15 million to build a relatively standard primary school and more than twice as much for a secondary school. State governments will therefore need to find about A$6-11 billion to build government schools, close to a billion dollars every year on average. This is on top of the costs of maintaining existing schools.
At least in New South Wales this will mean a big uplift in investment. It has been reportedthat the NSW public school system is facing a A$7 billion shortfall in infrastructure spending over the next two decades.
By way of context, governments spent about A$41 billion in 2013-14 on running schools.
Where will the new schools be needed?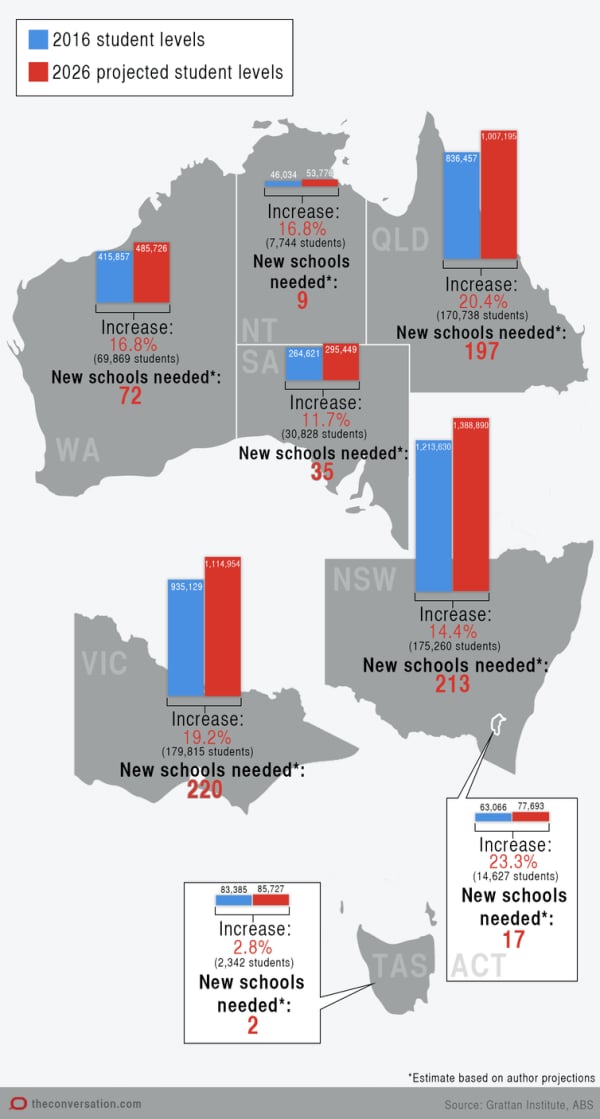 Where Australia needs new schools. Image via The Conversation.
Over 90% of Australia's extra students will live in our four large states.
Queensland has the fastest growth rate, followed closely by Victoria. Victoria, NSW and Queensland will all have about 170,000-180,000 new students. Western Australia will have about 60,000 new students. (As an indication of how population estimates can change, the forecast growth rate in Western Australia dropped from 32% in a 2013 ABS projection to 17% in WA's own projections in 2015.)
Of the smaller jurisdictions, Australian Capital Territory is growing most rapidly. The Northern Territory is next, but the remoteness of many students complicates planning. South Australia is growing more slowly but will still add 30,000 students, while Tasmanian growth is virtually flat.
Longer-term trends also matter, because they affect the mindset of planners. Queensland and Western Australia have had growing populations for decades. By contrast, NSW and Victoria had 20 years of low or no growth in student numbers during the 1990s and 2000s. Many schools were closed and the land was sold off. But student numbers are now set to grow for the foreseeable future. Permanent solutions are needed, not just fleets of portable classrooms.