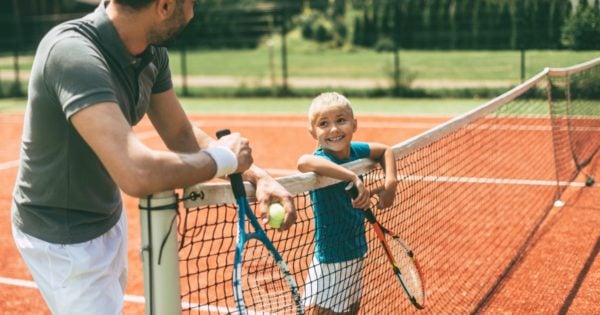 It's hard to select which sports program to enrol our kids in, the choices are endless but the time and money required isn't. I want something that is fun, social and teaches my kids valuable life skills.
After looking at the various options, the ANZ Tennis Hot Shots program is my pick of the bunch. Not only is tennis enjoyable and healthy, it teaches kids the importance of teamwork, and flexibility. It's also an inclusive sport with no age barrier. That means my kids can play it beyond their childhood years, we can play together as a family and one day, my little ones might find themselves returning serve to their own kids while I act as a geriatric ball girl.
Here are some of the many reasons I'll be enrolling my kids into the ANZ Tennis Hot Shots program.
1. It's fun and makes tennis easy to learn.
Most importantly, tennis is fun and ANZ Tennis Hot Shots makes it easy and enjoyable to learn. Lighter racquets, lower bouncing balls and smaller nets mean kids can play a real game of tennis from as young as five-years-old.
Specialised coaching methods and smaller courts are designed to suit the age, skills and needs of each child and focus on learning through play from the very beginning.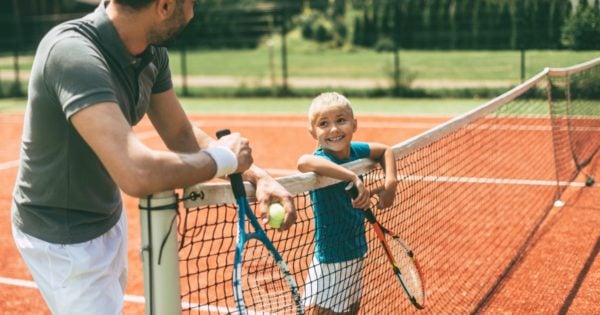 Specialised coaching methods and smaller courts mean a better experience for your kids. Image: iStock.