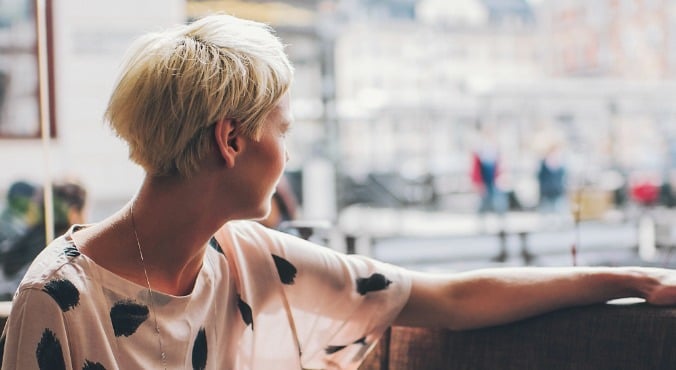 Image via iStock
In the beginning, I was living the dream…
At the ripe old age of 30, I saw him while working out at the gym. He was blond, 6′ 1″ tall, good looking, and in great shape. Our eyes met across the room several times and instead of giving him an inviting glance, I looked away. I felt awkward and nervous, my confidence faltering.
He came over and I learned he had just moved to Kansas City. At that point, I'd been living in Kansas City for almost 4 years and dated guys, but hadn't yet met one I was really in love with.
RELATED: Couples who do this one thing are happier and have better relationships.
We clicked instantly and started spending most of our time together. He was new to the area, didn't know anyone, and we fell into an instant relationship. It truly felt like I was living the dream.
Six months after we met, my job promoted me and I relocated to southern California. My excitement of moving back home to live near my family and friends was even greater when he decided to move with me.  (Post continues after gallery.)
Celebrity advice on relationships.