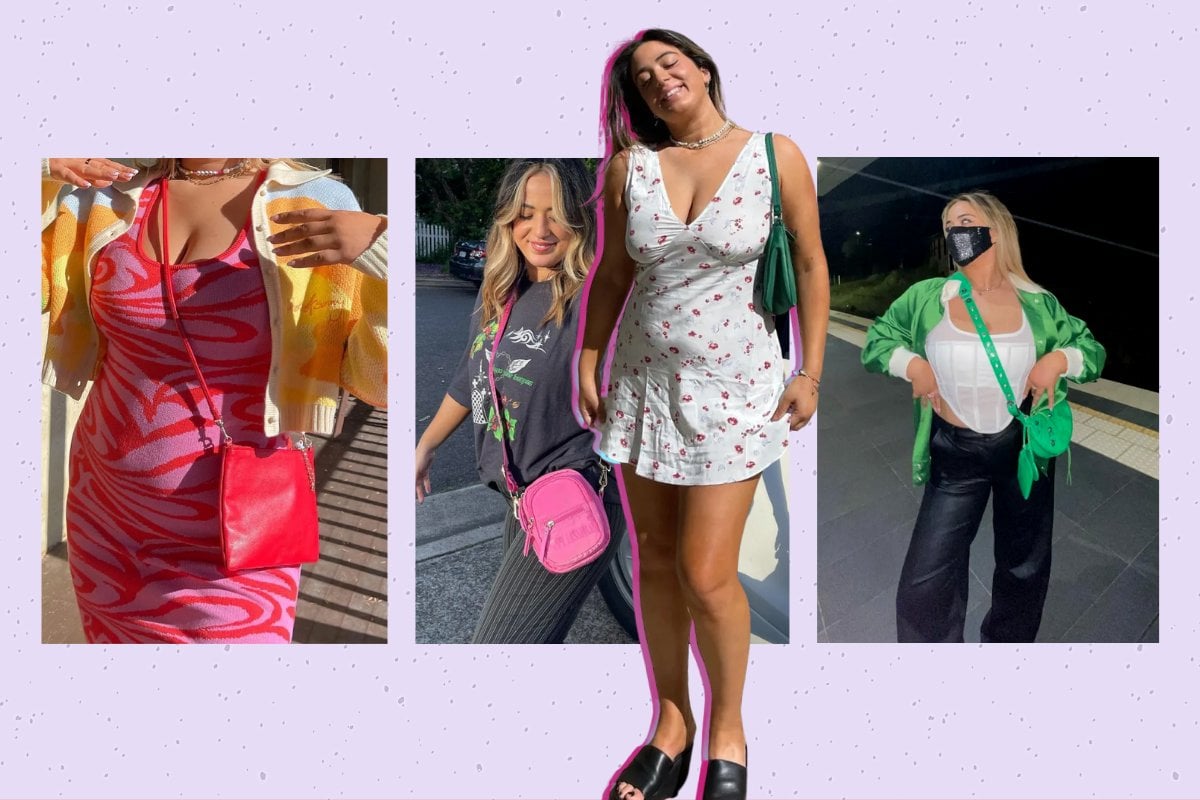 Tell me you have a big bust without telling me you have a big bust - I'll go first. 
Dainty decolletage, backless moments, spaghetti straps and bandeau tops make you nervous. Oh, and don't forget being victimised by your underwire, buttons gaping, and the age old-dilemma of finding appropriate swimwear for family holidays.
I'm a fashion content creator who overshares on the internet about the struggles and triumphs of being bigger chested. Growing up, I found it extremely discouraging to not see my body represented the way I would like it to be. So I use my platform to post all about big bust-approved recommendations and styles that I love, with lots of laughs in between.
Essentially, think of me as your big busted bestie. So from one big busted babe to another, here are my tips and tricks to keep in mind when looking out for your next wardrobe addition.
1. Find yourself 'THE' bra; it makes all the difference.
Bra shopping is practically cardio in disguise and you can't change my mind. 
A quick recap for those playing along at home: think lots of sweating compiled with mini breakdowns in stuffy change rooms, with piles of 'nos' and 'doesn't fits' swarming around. 
So excuse the dramatics, but when you do find 'THE' bra it really does change your life.
For me, I found my miracle bra just last month. I was strolling through Myer during their EOFY sales, and came across the brand Berlei. As soon as I tried it on I was instantly blown away. The support and coverage was simply unmatched.
I was so over the moon I even took it to TikTok (risked my account getting taken down and everything) to share my pure joy for this big bust-approved find. And who could blame me? It was the first time I could bend over without boobage spilling out of my cup.
With all that being said, it's worth taking time out and mustering up the mental strength to go on a quest for that perfect bra. It really does change the way your clothing fits, and most importantly gives you the ultimate confidence boost to channel your inner boss b*tch.
2. At the same time, don't be afraid to free the girls.
I'll let you in on a little secret. Most of the time (when I can) I prefer to ditch the boob holders. 
For years, I thought that because I was an E cup, this automatically meant I had no choice but to constantly wear a bra, in order to adhere to the 'rules' of my body type. But then I realised that these rules were straight BS and that some pieces of clothing actually felt a whole lot more supportive and comfortable without the bra.
If you're thinking I'm crazy, I don't blame you. I was the same when I first heard this hack. But all I'm saying is, give it a go next time you're wearing a snug top or dress, and report back to me.
Here's some footage of me in the wild, braless in a supportive and fitted dress from Savel the Label: