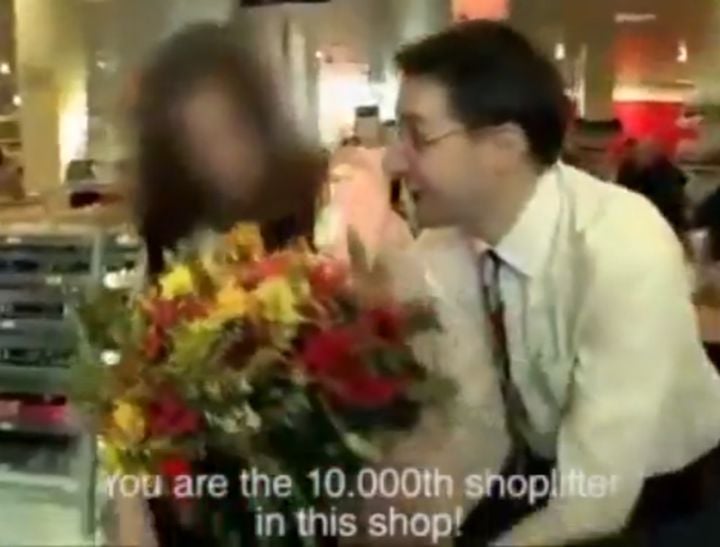 Never again.
If you're a shoplifter and you get busted, you'd probably be expecting to be arrested, or at the very least, be on the receiving end of an extremely stern talking to.
What you probably wouldn't expect is to be greeted upon your (attempted) stealthy exit with a banner, flowers, champagne, cake and a marching band.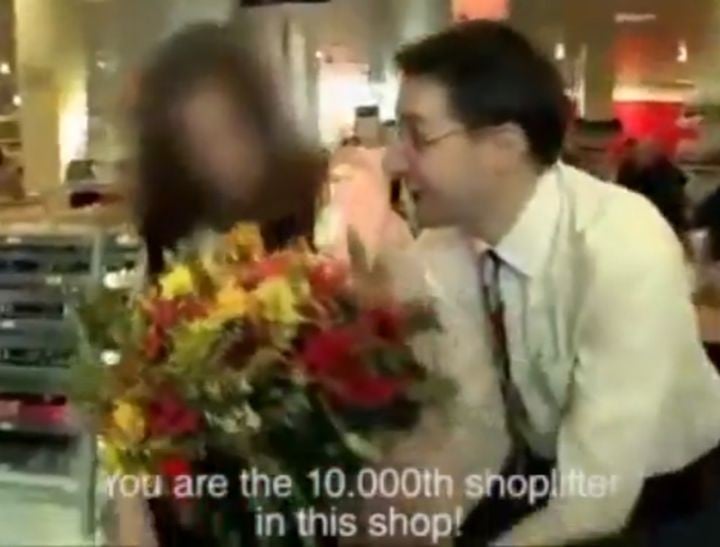 Watch what happened:
"CONGRATULATIONS! You are the 10,000th shoplifter in this shop."
A Dutch woman was caught on CCTV doing the sneaky in a department store. A store employee leaps into action- only, but not to apprehend the woman. To celebrate her.
"I didn't do anything" she says. Of course not, they reassure her, while presenting her with a party hat and a piece of Hema-pie.