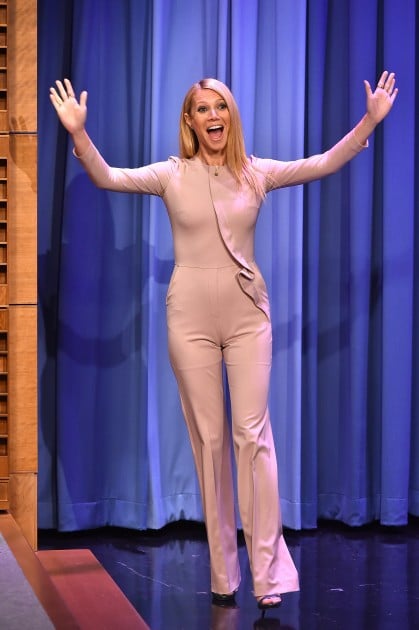 Welcome to Mamamia Rogue's Shocker, Hero and Whinger of the Week.
This week the titles of Shocker, Hero and Whinger have been reserved for our favourite type of people: celebrities. We have fashion fails, we have smashing smackdowns and we have a full-blown tantrum on the streets of Sydney.
Let's get started.
Shocker of the week goes to…
Gwyneth Paltrow. And not for another calorie-restrictive Goop diet, but for this, er, controversial jumpsuit she wore on her latest appearance of The Tonight Show: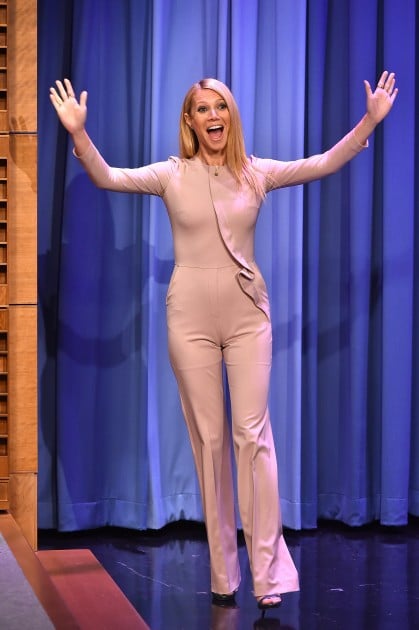 The normally-stylish actress made a huge, flesh-toned fashion faux pas that has already been likened to that off a full-body condom (albeit, a full-body condom that shows off a pretty damn toned figure.)
The only thing that was more confusing then her outfit during her Tonight Show appearance was her Broadway renditions of Drake and Nikki Minaj. Why did that happen, you ask?
We're not sure either. But here's the video.
Hero of the week goes to…
Ellen DeGeneres, for passionately (and hilariously) shutting down comments from an anti-gay pastor.
Earlier this week DeGeneres responded to a homophobic article written by Pastor Larry Tomczak that claimed her TV show celebrated lesbianism and 'marriage'. Her response has us giving her a standing ovation.
The TV show host said, "First of all, let's just break this down, I'm not 'married,' I'm married, that's all."