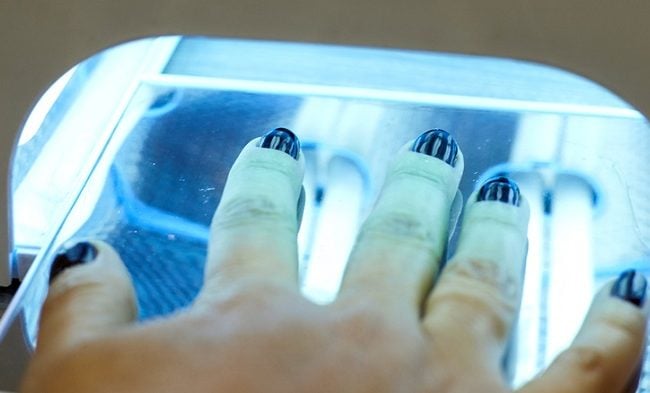 For most of my early 20s, I was adamant I wouldn't hand over any of my hard earned cash for the upkeep of my nails.
I wasn't a fan of the look and maintenance that came with acrylic nails and I was happy to shape and polish them myself while being silently boastful about the amount of money I was saving. That was, until shellac entered the manicure scene.
No need for a fake nail? Tick.
Doesn't require a whole day hunched over a table to achieve? Tick tick.
Dries instantly, meaning I don't have to feign every single door handle I come in contact with? Tick tick tick.
Like many other women, when the new nail technology became available, its positive attributes meant I was well and truly converted.
It was the answer to all of my nail problems and all of a sudden my money hang-ups went out the window as my gaze turned to my freshly painted nails that now no longer chipped and looked brand new for weeks.
All of a sudden I was popping my feet in the spa and propping my hands in front of a lovely nail technician on a fortnightly basis. I did this for years, I'd guess at least three.
That is, until one day when I noticed the beds of my nails turning a bright red.