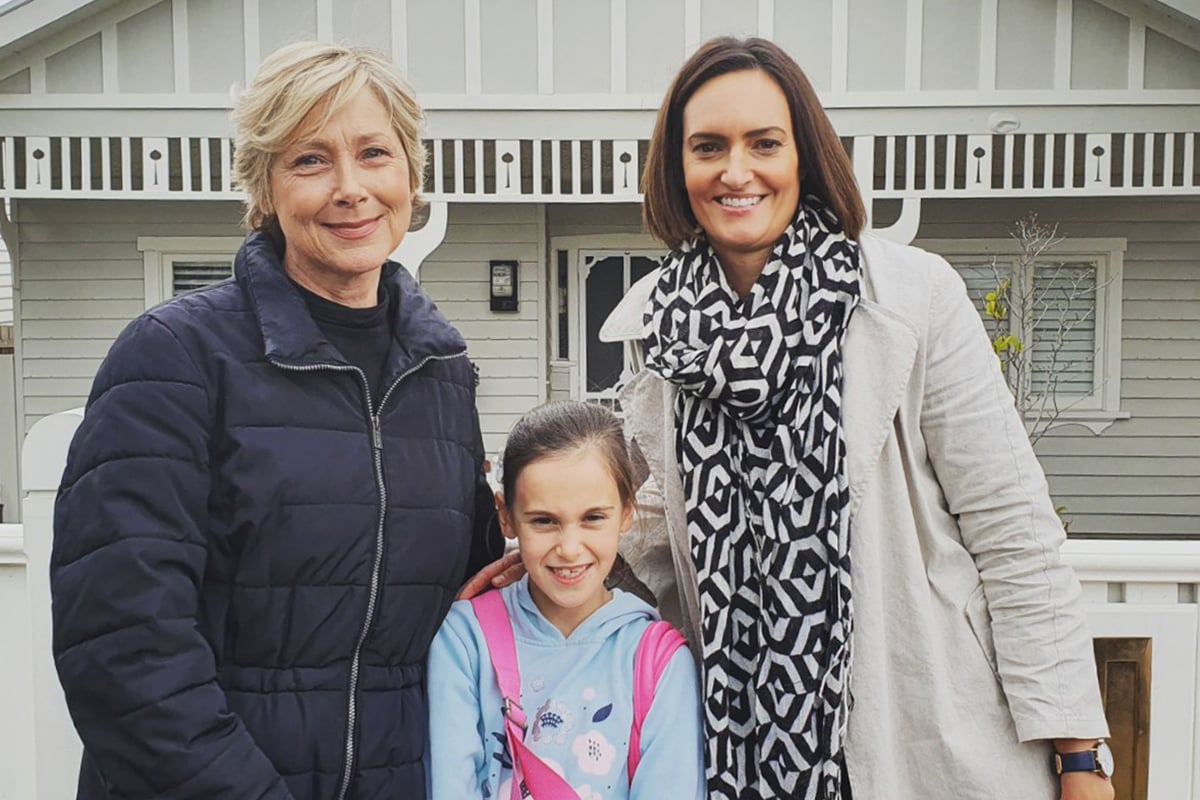 Juggling full-time work and parenthood can be tough. Mum-of-two and director of a national recruitment agency, Christy Moses knows this all too well. With her family overseas and a husband who works as a primary school teacher, getting seven-year-old daughter Mackenzie to and from afternoon ballet lessons presented a bit of a challenge.
That's when Christy connected with Shebah driver Alison. As Australia's only all-women rideshare, Shebah delivers safe transport for women and kids while ensuring drivers are supported and earn well.
Every Monday, Alison picks Mackenzie up from school and drives her to her dance lessons. The arrangement has empowered both Christy and Alison to succeed in careers they love. And along the way, Alison has become more than a driver – she's become a much-loved extended member of the Moses family. We heard from both women how it's changed their lives.
Christy:
My daughter Mackenzie loves to dance. She started when she was four and has added more classes each year. These days she dances on Monday and Thursday afternoons as well as Saturdays so it's a big commitment. Her afternoon dance classes start at 4pm, a time when both my husband and I are at work. For a while we managed to get her there with the help of a nanny but when the nanny quit to start uni, we were stuck.
Finding a nanny to do a school pick-up and drop-off once a week was hard. I was talking about my situation at a local café and a guy who worked there said, "You should talk to Alison because she does driving specifically for kids and women." I looked Alison up and got in touch. Back then not many people knew about Shebah, me included.
Alison explained how the Shebah app and service worked. I could select Alison as our preferred driver and book her up to 30 days in advance. Alison also gave me all her details in terms of identification so I could provide it to Mackenzie's school and dance school. We then organised a face-to-face meeting so Alison could introduce herself to Mackenzie before the first ride.
Fast forward 15 months and Alison has never missed a ride. She picks Mackenzie up from school every Monday and drives her to her ballet class. On the way, Mackenzie tells Alison about her day and Alison talks about her own daughter who is in high school. When they get to dancing, Alison waits for Mackenzie to get changed and even does her hair.
I love the close relationship they've developed and I love knowing that Mackenzie is in such safe hands. One day Alison could sense that Mackenzie was upset about something that happened at school. Alison talked it through with her then messaged me so I could chat to Mackenzie about it when I picked her up after dancing. It's great to have another adult there to support your child because your kids don't always tell you everything.