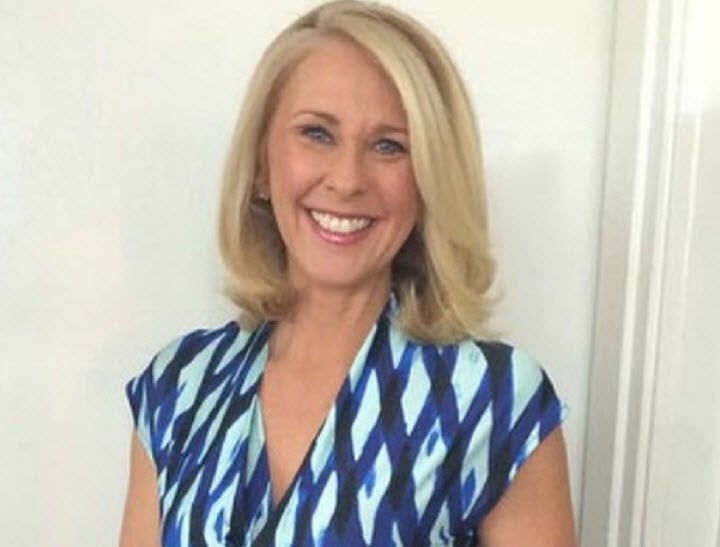 Actor Steven Rock has posed nude for a men's fashion magazine.

The 57-year-old bared all – physically and emotionally – about his struggle to sustain a career into middle age.

"Everyone kept saying I wasn't sexy enough. I stopped getting jobs. Sure, my pecs look like puppy dogs ears, but I'm not trying to be the best-looking guy in the world. I'm just having fun."

But some fans would prefer to see his droopy pecs.

"He looks hot! But how much photo shopping has gone on there? It looks like the body of a 21-year-old," Emma Astley posted on Twitter.

Rock is no stranger to cosmetic enhancements, recently named the face of chemical injectable, Botox.

Gender studies professor, Alison Wang, says this is simply what is expected of men in Hollywood.

"We all bargain with the matriarchy. At least he's being straightforward about how he's claiming to get his career back." (**see note)
If this story sounds strange, that's because it is.
Unlike women, men aren't expected to nude up to prove their worth.
Nowhere is this more evident than in Hollywood.
Sharon Stone is the latest in a long line of actresses clinging to their career by shedding their gear: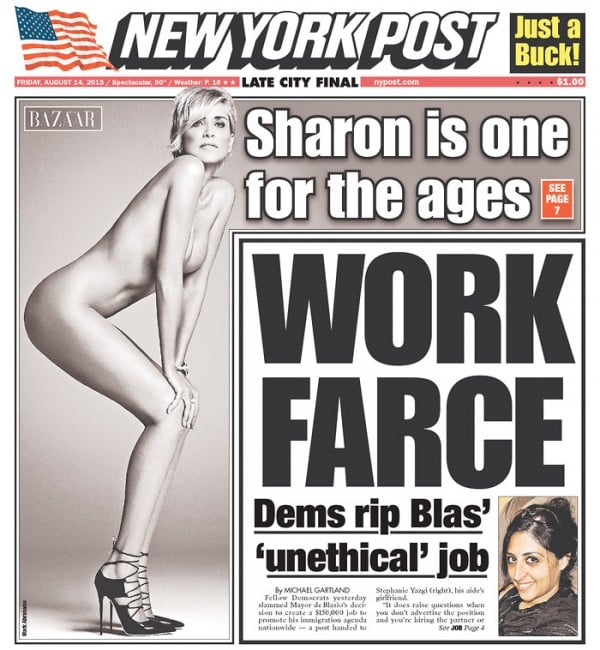 Frankly, it's sad. This is not a criticism of Stone: it's about the value of women in the workplace.
There's clearly a double standard. And it goes beyond the old trope of older-men-look-distinguished/older-women-look-haggard.
As the author John Berger wrote in the 1970s, "men act and women appear".
Stone says her acting skills were not enough to be able to break back in to the industry, after suffering an aneurism in 2001.
So, she reprised her Playboy shoot.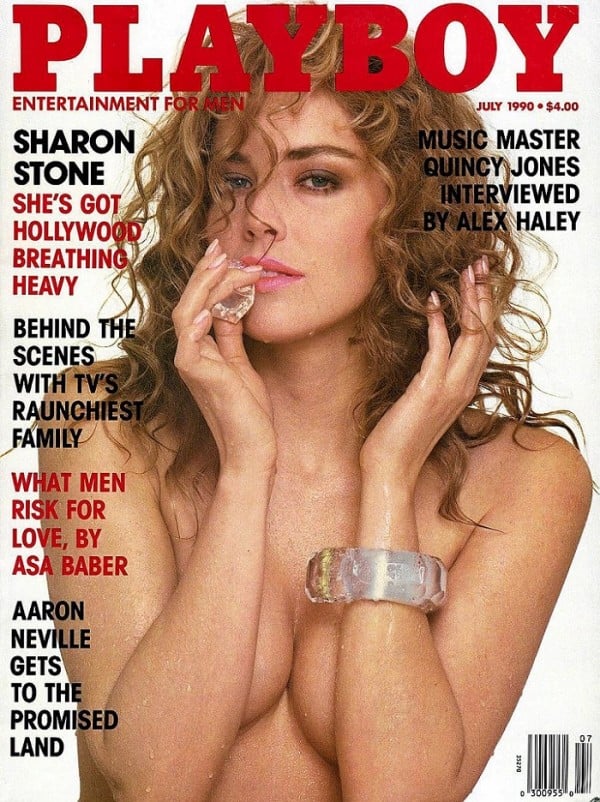 "She is using the same strategy that has been successful for her for the length of her career… selling sex appeal," according to Occidental University Sociology professor Lisa Wade.
Selling is the operative word: society accepts the naked female form as a conveyance for consumption.
Stone is promoting her new show, Agent X, a spy series for cable TV in which she plays the Vice-President of the United States.
But instead of this sparking a conversation about women in politics – a timely topic, given Hilary Clinton's likely nomination as Democrat candidate for the presidency – we're talking about whether a woman's ass looks like a bag of flapjacks.