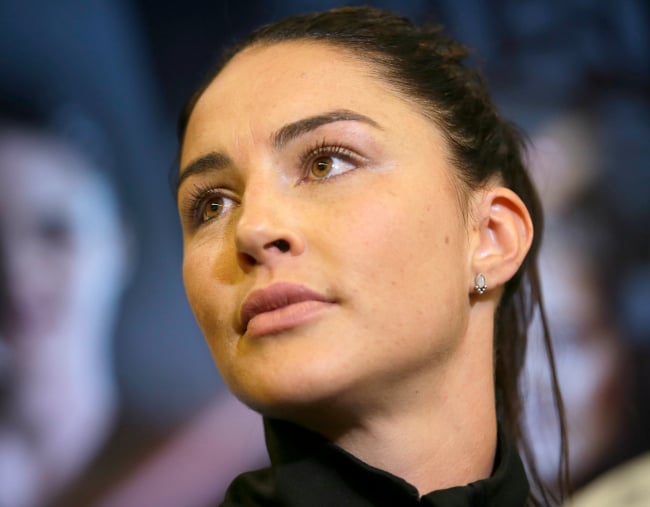 Sharni Layton plays for the Collingwood Magpies in the Suncorp Super Netball and will retire after the 2018 season. The Commonwealth Games gold medalist and two-time World Netball Cup gold medalist writes for Mamamia about how her teenage dream turned into something more.
You don't get to be an elite athlete without having confidence in yourself and your ability. It's a part of the package of professional sport. But that doesn't mean we are born with it.
In fact, to get anywhere in life, whether it's sport or whatever chosen field you excel in, it takes a village to back you and help bring out the best parts of you. It all starts with a dream and a team.
I remember sitting in the crowd of an international game back in 2004. Knowing there were over a million girls that played netball in Australia – yet only 12 on the main stage for their country. As a 16 year old, my confidence was low but I knew what I wanted deep down. I asked myself, how on earth could I be one of 12 in a million girls?
That year, I was picked up in my first Melbourne team. Due to many factors, one of which being low self-esteem, I spent four years on the bench in Victoria.
Confidence takes time. For me, it improved when I moved up to the Australian Institute of Sport for two years and trained twice a day on the basic skills I needed to improve and also played with girls my own age (21/U rather than Australian Players). This was a huge stepping stone in starting to believe in my ability and myself.
The following year, my dream came true. I was selected for the 2011 World Netball Championships in Singapore, and that's when my passion turned into a career.
The more experience I gained, the better I played. And I was fortunate enough to be surrounded by people who supported me. Although I get all the glory, I didn't get there alone.
Without my mum, I would have quit. I loved horses and wanted to ride in the Olympics. But mum saw my talent in netball, so she strongly encouraged me to keep at it. Every time I had a bad game, bad day, bad week and want to quit, Mum would encourage me and lead me back to training. Even if it was by the heels!
She drove me to all my trainings – which added up to over 500kms a week – just to make sure I had the best possible chance at reaching my full potential.
For early morning sessions, I would sleep in my training gear. At 4am she would wake me up, grab my shoes and school bag and drag me to the car. She would drive me an hour into the city (while I slept) and would sit and wait from 5am to 7am as I trained. She would then drive me back to school for the day.