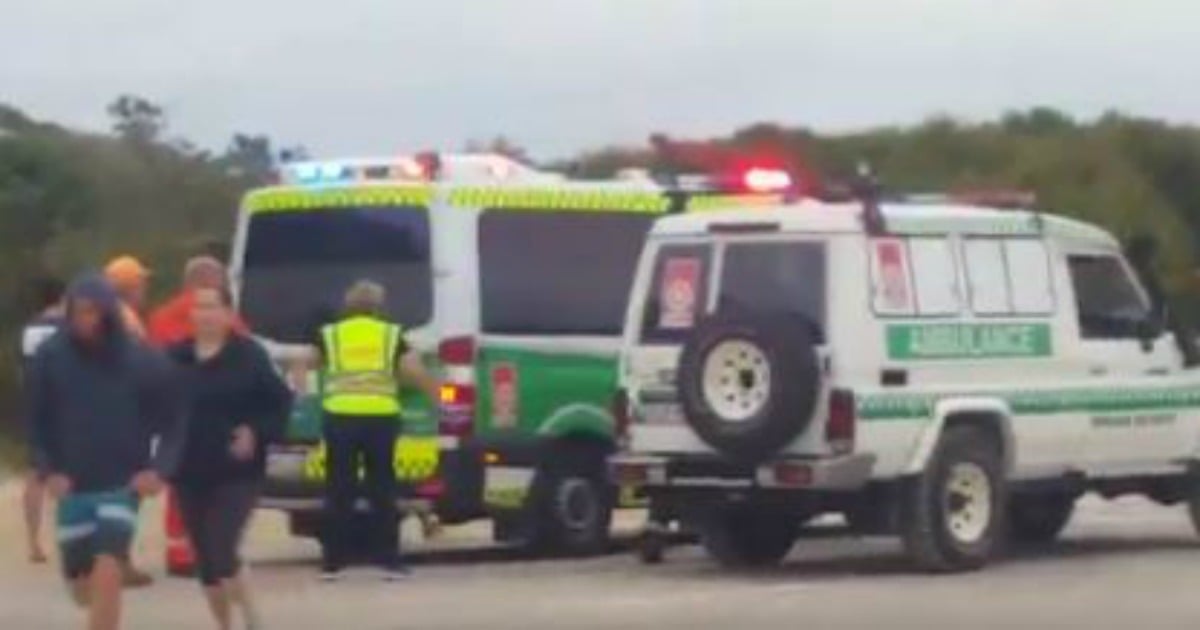 A teenage surfer has died after she was mauled by a shark in Western Australia's south.
The 17-year-old was surfing with her father at Kelp Beds, near Wylie Bay, in Esperance. Her mother and two sisters reportedly watched from the beach as the girl was grabbed by the shark just before 4pm.
— Caitlyn Rintoul (@caitlynrintoul) April 17, 2017
Police, ambulance and Esperance Marine Rescue treated the girl on the beach before she was taken to Esperance Hospital in a critical condition.
Police have now confirmed the girl has died.
It's understood her leg was badly mauled in the attack and she had lost a lot of blood when pulled from the water, Seven News reported.
The family was reportedly on an Easter holiday.
Recent shark attacks in WA.
The location of the girl's attack is eerily close to where Sean Pollard was attacked at Wylie Bay in 2014. There have been several other shark attacks in the state over the past three years.
June 5, 2016: Doreen Collyer, 60, died while diving a kilometre out from Mindarie Marina between One and Three Mile reefs

June 4, 2016: Ben Gerring, 29, was killed after having his leg severed by a great white shark at Falcon Beach, in Mandurah.

December 29, 2014: Jay Muscat, 17, is killed by a great white while spearfishing at Cheynes Beach near Albany, WA.

December 15, 2014: Daniel Smith, 18, of Mossman, Qld, is killed while fishing at Rudder Reef, off the coast of Port Douglas.

October 2, 2014: Sean Pollard, 23, loses both hands after a shark attack at Wylie Bay Beach, near Esperance, WA.