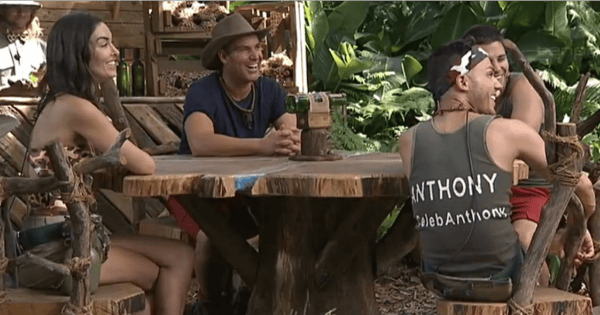 When I think of the Australian sportsmen I genuinely admire, Shane Warne has never managed to weasel his way onto the list. Not even close, to be honest.
Adam Goodes? Absolutely. David Pocock? Sign me up. I've nothing against the ex-Aussie cricketer, but he's not exactly a human personification of a moral compass, that's all.
However, something has happened out there in the South African jungle that's sprouted a bud of good will within me – fondness even – towards Shane Warne.
It occurred a couple of days ago as I reclined on the couch to watch I'm A Celebrity… Get Me Out Of Here! (IACGMOOH). As per usual, I was half-watching, half-scrolling my Instagram feed – until something caught my full, unbridled attention.
Shane Warne. Being a bit of a legend.
Warne (or Warney as I now affectionately call him) was faced with the noble challenge of trying to ingest as many revolting foods as possible in order to win much required supplies.
As a wine glass filled with blended off oysters and fish guts was presented to him he visibly psyched himself up.
"I've gotta do this one, I'm doing this. This is someone who needs some food that's hanging in there, I've got to do this."
You can watch that moment here (Post continues after video. Courtesy of Channel 10)
No, he wasn't referring to dying children, he was referring to his fellow celebs. They get hungry too, you know.
While Laurina Fleure decided that bull's eyes with a side of roasted maggots weren't for her (fair call, girl) and called for the game to be shut down, Warney soldiered on, gagging and shaking as he downed blended rat's offal, tripe and maggots. His gallant effort won a bulk of dinners for the crew.
Later at the camp, Warney had the decency to impart a little advice to Laurina, while celebs like Anthony Callea and Brendan Fevola slagged her behind her back.
"One thing that we all have to do is make sure that we're aware of everyone. You know, you could think, 'he's trying, so I'll encourage him'… the best thing to do in that situation is to encourage."