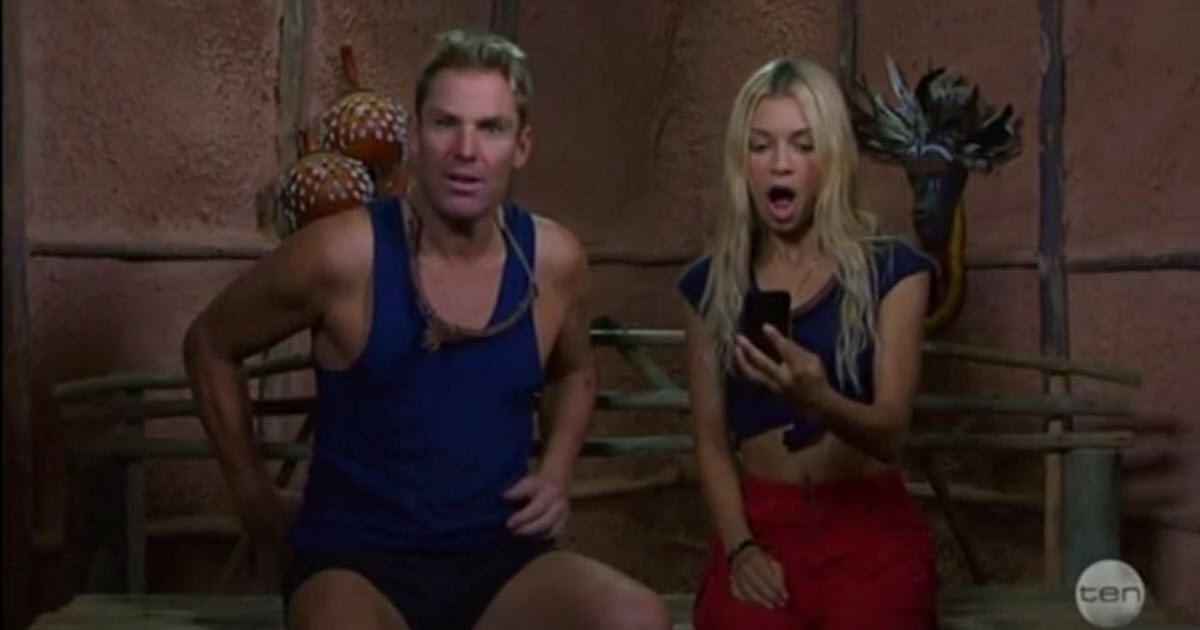 We always had Laurina Fleure pegged as the object of Shane Warne's jungle affections on I'm a Celebrity… Get Me Out of Here!, but perhaps the pair were too much alike for any sparks to fly.
Shaurina never happened. Or should it have been Waurina? Shleure? We can figure it out later, but the point is, that coupling never occurred, because according to Laurina, Warnie was in love with tiny DJ Havana Brown.
Fleure told Brown last night that Warne was clearly experiencing deep feelings in his pants and heart for her — in fact, his infatuation was so overpowering she felt she needed to remove herself from its force-field.
"That's why I moved beds babe, the amount of times Shane cut me out of the conversation," she told Brown.
"No matter how many times I try I am literally being cut out of the conversation because he is just completely fascinated and enamoured by you. Trust me, he was in love with you those first couple of weeks."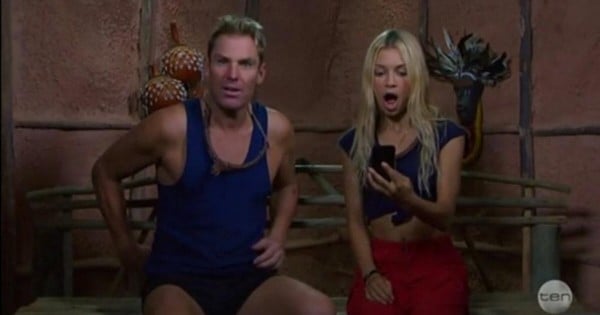 Truly, what an honour. Warne has only been in love 7,132 times before.
Fleure continued: "You didn't hear it as well, a lot of the time when you weren't there, he was like going on about how sexy you are and your giggle and your laugh and so he was, he was completely enamoured."