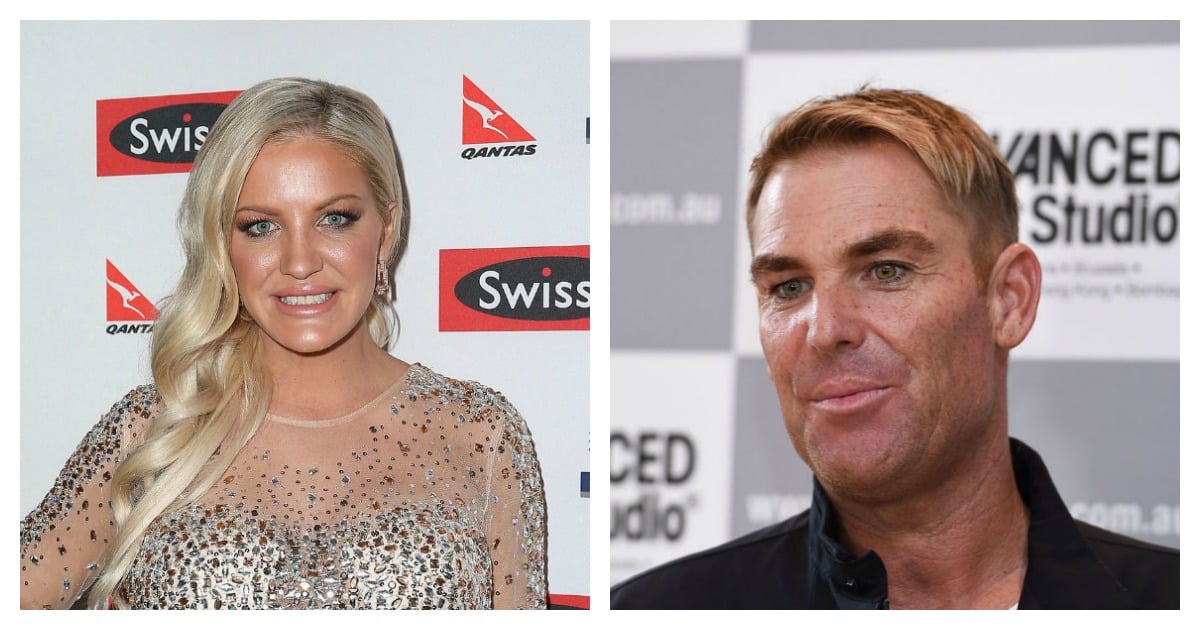 New information has reportedly emerged in the Shane Warne and Brynne Edelsten saga – one that involves condoms and ciggies.
The former Australian cricketer was caught red-handed (and red-faced) when he arrived at Brynne Edelsten's home at 1am for a 'nightcap' after a charity poker tournament in Geelong.
However, that innocent 'nightcap' is now believed to have been a euphemism for a round of cheeky Baileys and a passionate night with the blonde socialite.
When the pair arrived they were confronted by paparazzi. Warne later said he was furious that someone – believed to be Edelsten – had tipped off the paps.
The father of three, who has been linked to countless scandals with various bombshells since splitting with ex-wife Simone Callahan in 2007, claims he had been invited back to Brynne's (in person and not by text!) for a 'nightcap' shortly after the two stars partied at the All In For Charity poker tournament in Geelong.