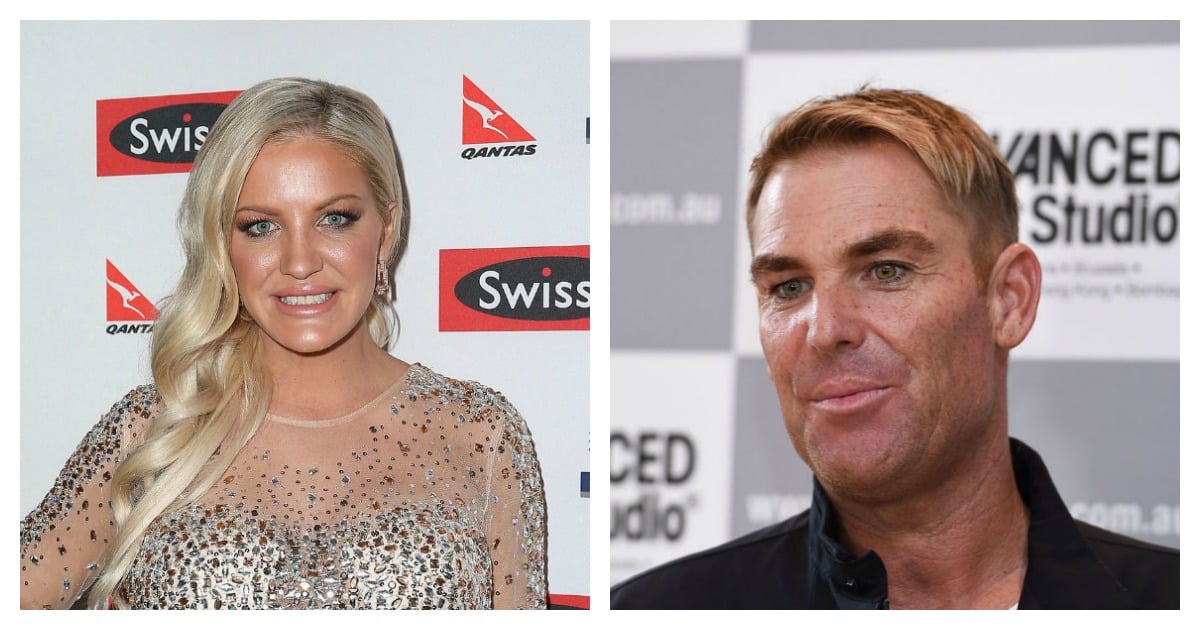 New information has reportedly emerged in the Shane Warne and Brynne Edelsten saga – one that involves condoms and ciggies.
The former Australian cricketer was caught red-handed (and red-faced) when he arrived at Brynne Edelsten's home at 1am for a 'nightcap' after a charity poker tournament in Geelong.
However, that innocent 'nightcap' is now believed to have been a euphemism for a round of cheeky Baileys and a passionate night with the blonde socialite.
When the pair arrived they were confronted by paparazzi. Warne later said he was furious that someone – believed to be Edelsten – had tipped off the paps.
The father of three, who has been linked to countless scandals with various bombshells since splitting with ex-wife Simone Callahan in 2007, claims he had been invited back to Brynne's (in person and not by text!) for a 'nightcap' shortly after the two stars partied at the All In For Charity poker tournament in Geelong.
According to popular entertainment reporter Peter Ford, the 46-year-old former Australian cricket player was heard outside of Brynne's apartment block telling her he needed to go and "buy condoms and cigarettes". Warnie denies that he made any such statement.
The entertainment producer also revealed to Kyle & Jackie O on KIIS FM that Brynne offered Shane some 'Baileys' before wanting to join him at the shops to grab a 'pie'.
Ford then revealed: "I asked him, 'Do you think this was set-up or if anyone else tipped off the paps?' It's not just about getting your picture in the paper and being relevant, this is about getting some coin."
You can watch Warne on The Project below. Post continues after video.