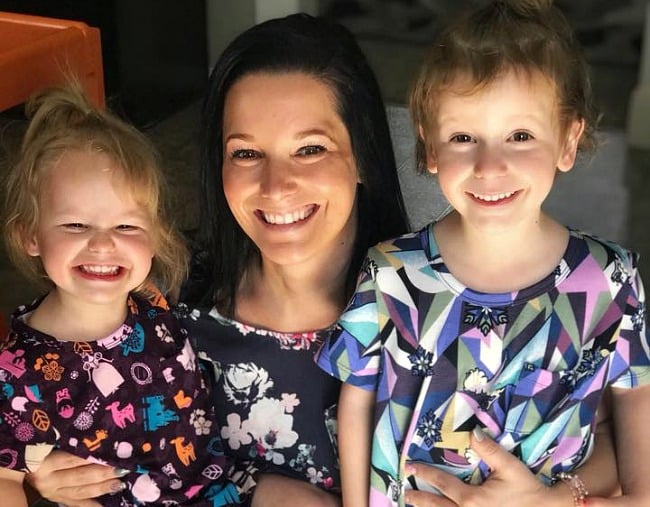 Blinking back tears, Colorado man Chris Watts told the television news reporter about his distress, about how he was struggling to cope with his pregnant wife's sudden disappearance.
"I don't know what to do right now. I just feel so alone in this house right now. I don't know where to go from here," the 33-year-old said on camera on Tuesday August 14. "In my heart, I believe that [Shanann] is somewhere and I hope that she is safe."
The following day, Chris was in custody, arrested on suspicion of murdering the expectant mother and their two children – Bella, 4, and Celeste, 3.
The trio's bodies were found on Thursday afternoon on a property owned by Chris' employer, Anadarko Petroleum – one of Colorado's largest oil and gas drillers. According to court documents cited by The Denver Post, the young girls' remains had been submerged in crude oil for four days.
The cause of their deaths has not yet been made public.
Shanann Watts' disappearance.
According to The Denver Post, a close friend of Shanann's said she dropped the 34-year-old at her Frederick home at roughly 2am on Monday, August 13, following a work trip, and watched her go inside.
She told the outlet they were supposed to meet up later in the day, but Shanann, who was 15 weeks pregnant, didn't answer her phone.
The lack of response was out of character for the brand promoter, who was reported missing along with her daughters at 1.40pm. On Tuesday, the Colorado Bureau of Investigation issued a missing-endangered alert and canvassed the area with the assistance of the Frederick Police Department and the FBI.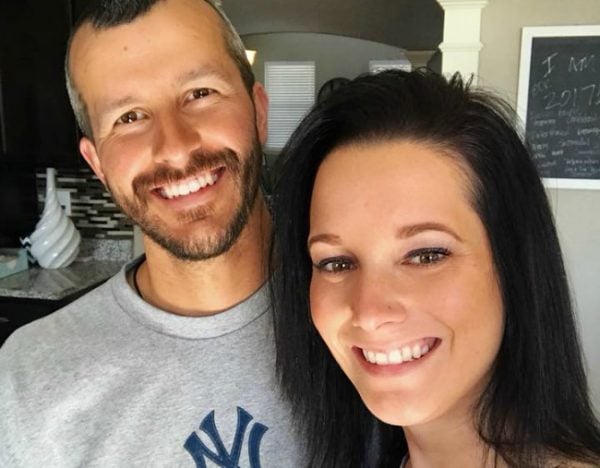 As the search was underway, Chris told Fox31 he saw his wife when she returned from the trip early on Monday, but had "no inclination" what happened to her after he left for work that morning.
"She said she was going to a friend's house with the kids," he said. "That's the last thing I heard. And that was it. It was very vague."
Authorities quickly turned their attention to Chris, who was taken into protective custody. He will face three counts of first-degree murder and three counts of tampering with a human body, according to local news station KDVR.
His alleged motive is unclear.
Remembering Shanann.
A candlelight vigil was held for the mother and daughters by the local Frederick community on Friday evening, and a makeshift memorial of flowers, toys and balloons has sprung up outside their Saratoga Trail home.
Locals, friends and family have expressed their shock over the deaths. Among them, neighbour Nick Thayer. He took Chris Watts in last week, comforting him, as police searched for Shanann, Bella and Celeste.
"Had we had any inclination that we thought he was involved at all, there is no way I would have let him in my house with my wife and kid," Thayer told WRAL.
"I just look at my own little girl, and I don't know how anybody could do that. There's no reason."
Ashley Bell, a friend of Shanann's who got to know the brand promoter as a customer of her tanning salon, told KDVR that the mother of two had been planning a gender reveal party for her unborn baby.
The event was reportedly scheduled for Saturday at the Watts' home.
"They were always so happy. They were always so — I'm completely lost for words," Bell said.
According to a Facebook post by Shanann's brother, Frankie Rzucek, she was pregnant with a boy whom she planned to name Niko.
"I just thank God that I got to spend the last six weeks loving, laughing, and enjoying what precious time I had with my sister and nieces that I loved with every inch of my soul," he wrote. "I wish I could go back in time and be there to keep you safe from harm. Sorry uncle couldn't save you. Absolutely heartbroken."
Chris Watts is scheduled to appear in court on Tuesday.