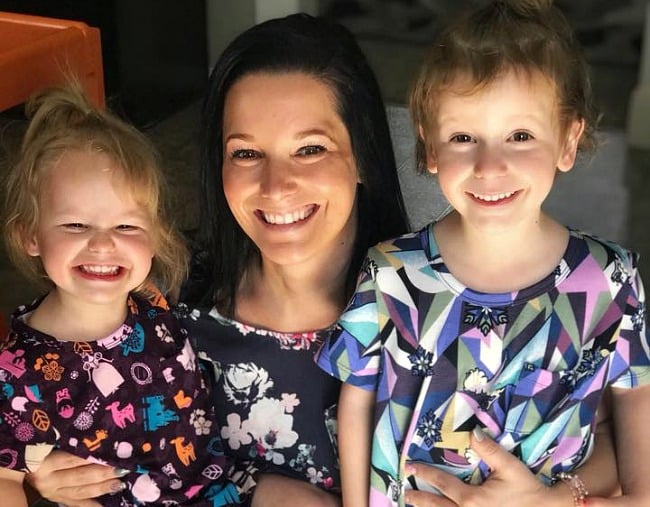 Blinking back tears, Colorado man Chris Watts told the television news reporter about his distress, about how he was struggling to cope with his pregnant wife's sudden disappearance.
"I don't know what to do right now. I just feel so alone in this house right now. I don't know where to go from here," the 33-year-old said on camera on Tuesday August 14. "In my heart, I believe that [Shanann] is somewhere and I hope that she is safe."
The following day, Chris was in custody, arrested on suspicion of murdering the expectant mother and their two children – Bella, 4, and Celeste, 3.
The trio's bodies were found on Thursday afternoon on a property owned by Chris' employer, Anadarko Petroleum – one of Colorado's largest oil and gas drillers. According to court documents cited by The Denver Post, the young girls' remains had been submerged in crude oil for four days.
The cause of their deaths has not yet been made public.
Shanann Watts' disappearance.
According to The Denver Post, a close friend of Shanann's said she dropped the 34-year-old at her Frederick home at roughly 2am on Monday, August 13, following a work trip, and watched her go inside.
She told the outlet they were supposed to meet up later in the day, but Shanann, who was 15 weeks pregnant, didn't answer her phone.
The lack of response was out of character for the brand promoter, who was reported missing along with her daughters at 1.40pm. On Tuesday, the Colorado Bureau of Investigation issued a missing-endangered alert and canvassed the area with the assistance of the Frederick Police Department and the FBI.