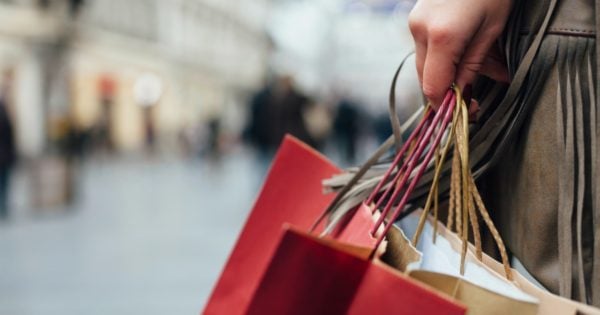 I have a secret that nearly 10 years later still makes me feel guilty.
Invited to a disco (the joys of high school, guys) I decided I most definitely needed a new polka dot rara skirt. The only problem was that it cost most of my monthly allowance that I couldn't quite justify. So on the suggestion of a friend, I bought it, wore it once with the tag hidden and then returned it red-faced and shaking the following weekend.
However listening to a recent episode of podcast This American Life made to feel a little better.
In the episode Get Your Money's Worth, the team explore the returns policy of US retailer L.L Bean, which they describe "as like Target but for outdoorsy people". Since it was founded in the early 20th century, the store has prided itself on its returns policy which it calls a "guarantee".
Watch: People confess the item they spent way too much money on. Post continues after video.
It states that if you are not 100 per cent 'satisfied' with your item in every way, you can return it – at any time, in any state. There's no time limit, no expiry date – the guarantee stands forever. This used to mean getting all your cash back, but it has only very recently been changed to store credit.
It's not hard to see why. Reporter Sara Corbett spoke to current and previous staff who worked the returns desk as well as spending time their herself to observe what kind of things people were returning.
"You just bring it back and we'll give you – honestly – give you as much money for it as humanly possible. That was told to me by the guy who trained me," former employee Jonathon Woodward said.