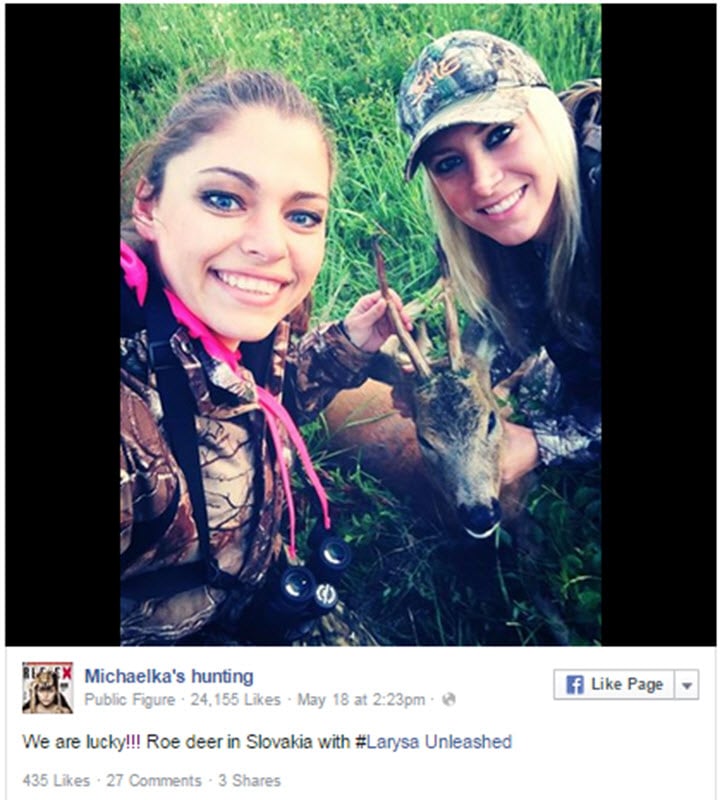 Warning: This post may disturb… everyone.
An American huntress and TV host, Larysa Switlyk, recently teamed up with a woman known as the "sexy hunter" (her real name is Michaela Fialova)
Together Switlyk, 30, and Fialova, 27, travelled around Europe shooting things and posting the pics on social media.
Like this one of the pair with the body of a roe deer they'd hunted and then skinned.