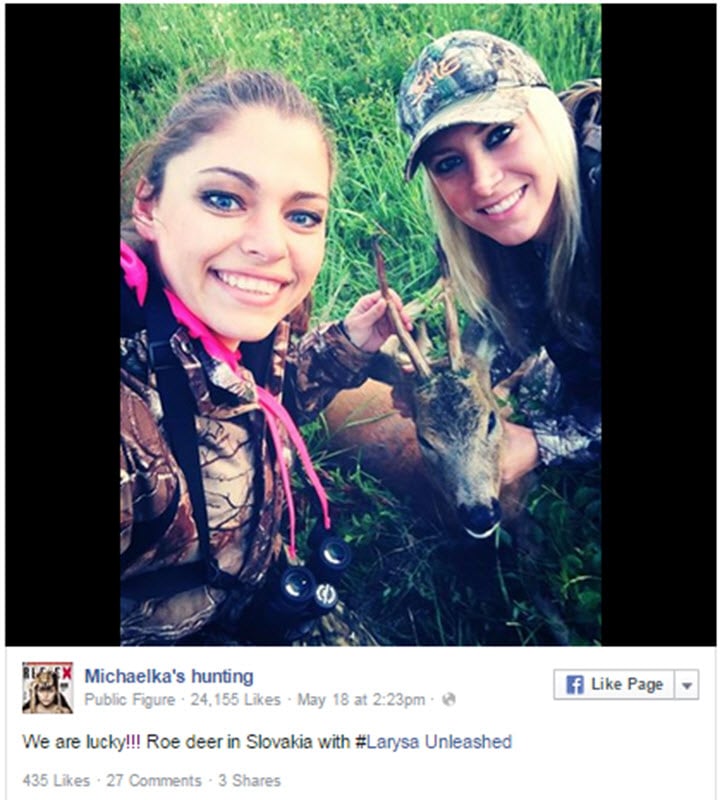 Warning: This post may disturb… everyone.
An American huntress and TV host, Larysa Switlyk, recently teamed up with a woman known as the "sexy hunter" (her real name is Michaela Fialova)
Together Switlyk, 30, and Fialova, 27, travelled around Europe shooting things and posting the pics on social media.
Like this one of the pair with the body of a roe deer they'd hunted and then skinned.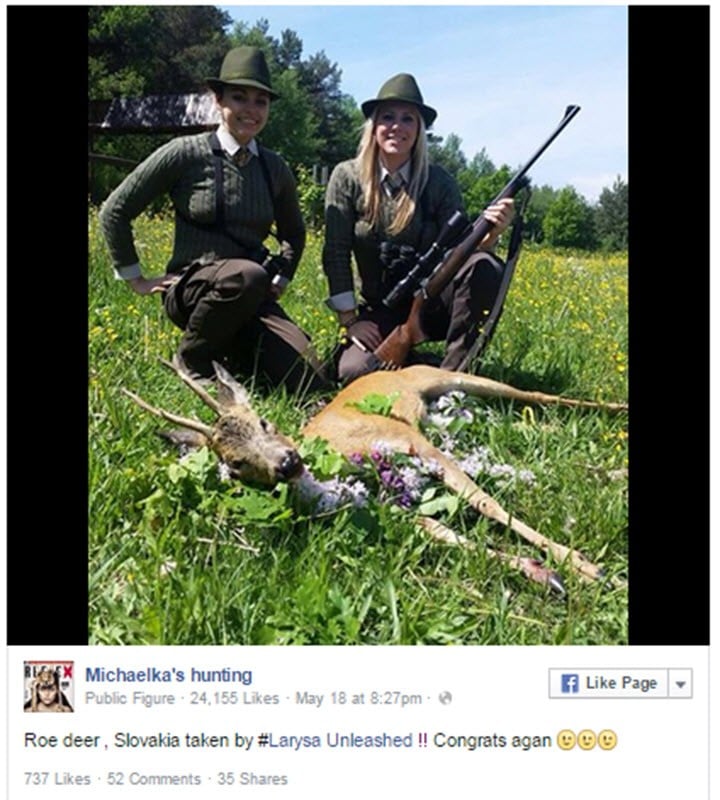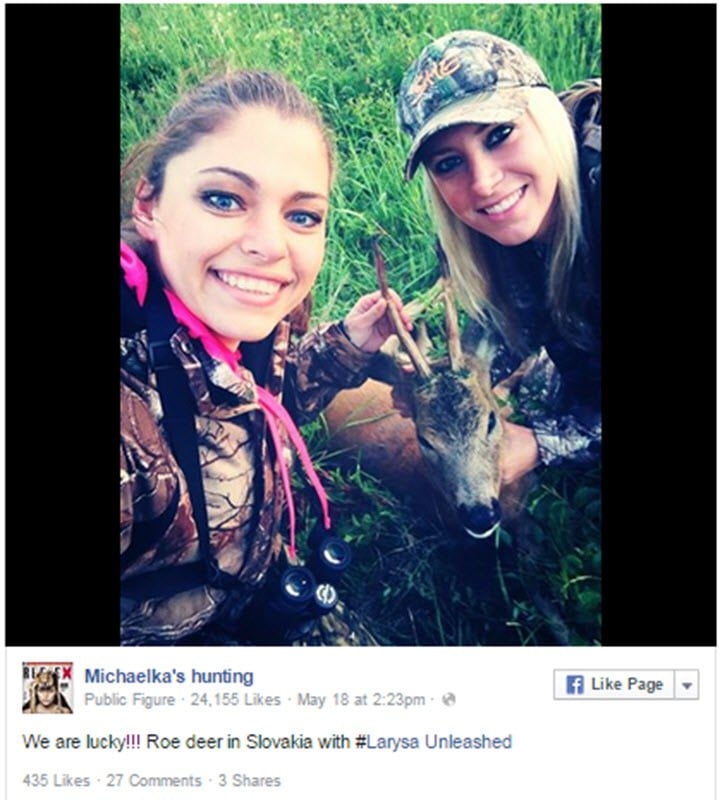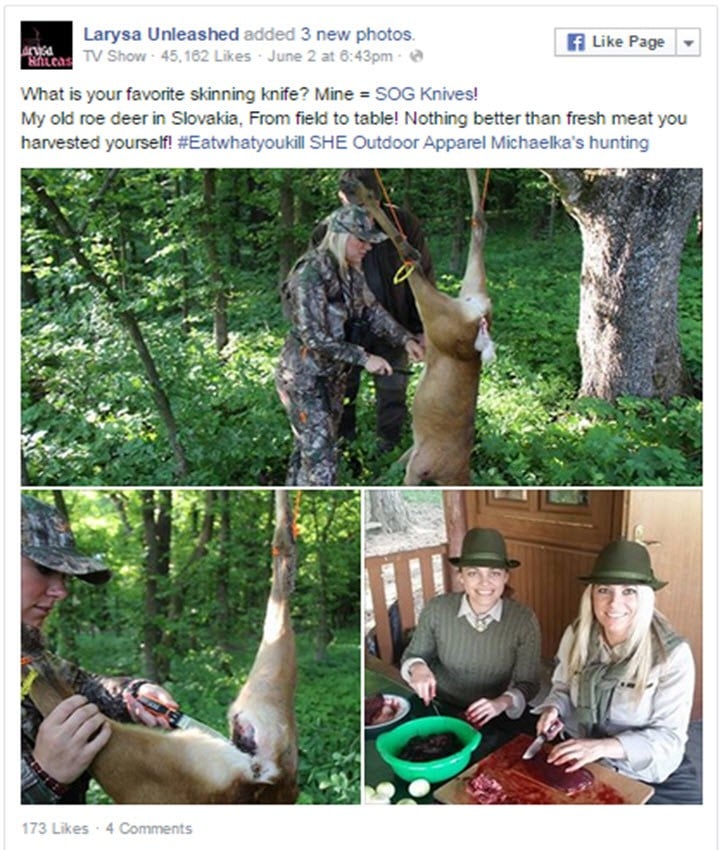 Another highlight of their trip was killing a wild boar.
Understandably, the non-hunting types weren't happy about the photos.
Nor have they been happy about Fiavola's previous trips to Africa.
A petition of 25,000 signatures trying to ban Michaela Fialova from Africa has previously circulated the internet after she released a photo of herself with and endangered African lion she'd killed.
It reads:
It's despicable and repulsive to glorify trophy hunting and sadistic practices such as bow hunting and posing with dead bodies of animals as if hunting is an appealing and desirable thing to do. Killing animals for fun is just plain wrong and must be stopped.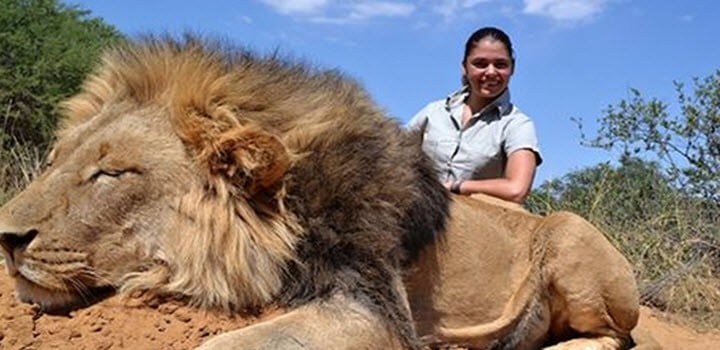 In response to the hate she received online, Fialova has released a video claiming that she is more responsible than anti-hunters, because she eats animals that have lived rich lives, as opposed to those in slaughterhouses.
She even takes viewers for a daunting tour of her freezer.
And well, if you weren't disturbed by the photos…