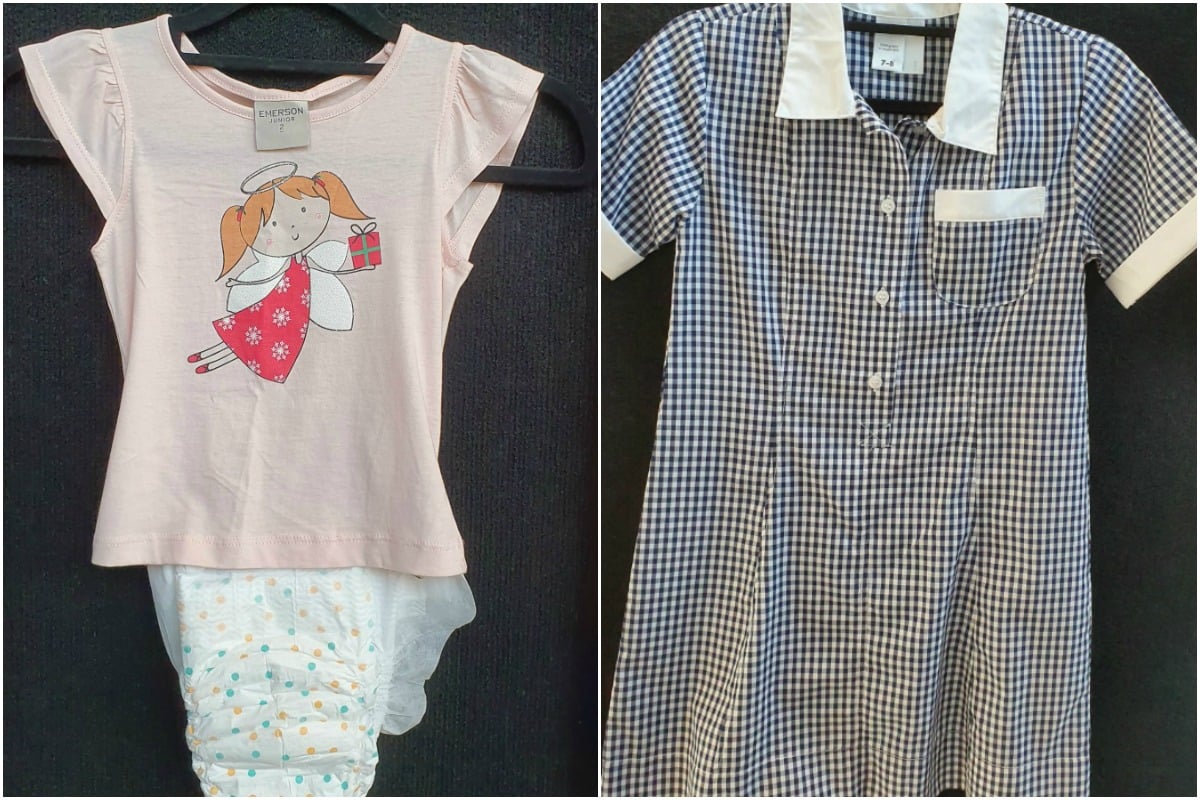 Content warning: This story contains descriptions of sexual assault, and may be distressing for some readers. If you need support, please call the sexual assault helpline on 1800 010 120.
When women and girls are raped or sexually assaulted, they're often asked "what were you wearing?", "were you drinking?", "were you flirting with him?"
These questions are definitely not what sexual assault and rape are all about – but they most certainly are some of the reasons that up to 90 per cent of sexual assault victims don't report.
A confronting exhibition hosted by the Queensland Sexual Assault Network for Sexual Violence Awareness Month in Queensland highlights the issue. It's titled "What were you wearing?"
The exhibition is based on a concept developed at the University of Kansas in 2013, designed to address this specific myth – that sexual assault is somehow the result of what women were wearing or doing at the time.
The stories are real. They're donated to the project by survivors. The clothing on display isn't the actual clothing worn by the survivor when assaulted, but is a representation.
Most of the clothing is clearly women's and girls' clothing. Other outfits could have been worn by men or women. That reflects what we know to be the case – that men and women, boys and girls experience sexual violence, but that the vast majority of victims are female.
Seeing these outfits side by side, with their stories pinned beside them, is startlingly powerful. The clothes are ordinary, in stark contrast to the words beside them. 
There aren't any outfits you might expect to see in a nightclub or at a party, though it would make no difference if there were.
The outfits are pyjamas, and a tracksuit. They are plus size jeans. They are a dress covered by an abaya and a scarf. They are swimming gear – a rashie and togs. A nappy.
They are you and me. Your work colleagues, your elderly neighbour, the kids from down the street.
The words are brief but shocking.
"Pyjamas. I was wearing pyjamas when it happened. I was 11."