Warning: this post contains explicit content and is NSFW.
For Joy*, it started with a 'hand job'.
She was working as a masseuse and knew the price for 'extra' services could be negotiated to anywhere between $20 and $150 cash. Before that, she was earning only half the total client fee, around $40 per hour.
If the first hand job turned into another hand job and maybe even something more, her weekly income could be upwards of $1,500. As a Thai woman in her 30s living in Australia on a tourist visa, the cash was appealing.
"I asked myself 'why do I have to do this?' But at the same time, I told myself, 'it's ok, for money, for money," Joy told SBS Radio's Thai program, which will air tonight on Viceland's The Feed.
"The first time I was scared and panicked because I had never done it before," Joy, whose name has been changed, continued.
Aside from perhaps a shudder and an eye roll as we walk past a gaudy parlour sign promising stress release and a 'happy ending', we don't think about what's going on inside of these outlets.
We don't consider the young women trying to start a life in Australia being lured into sex work because, first of all, it's 'accepted' – we're all too busy looking away – and, second of all, it pays.
"SBS Thai Radio has received many concerned reports from the Thai community in Australia regarding this issue," the program begins.
"The community's trust in SBS has helped to shed light on an industry where new migrants who've learned traditional massage skills fall into sex work tempted by the promise of higher income."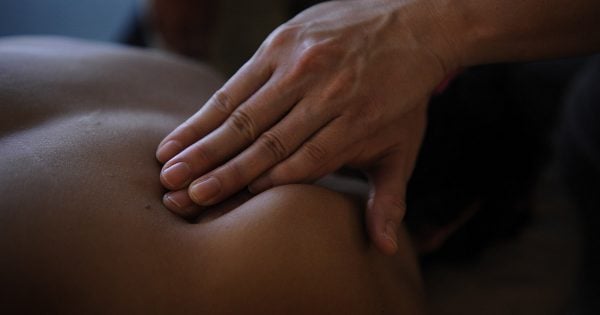 Selling sex isn't illigal in most Australian states and territories, but brothels and private sex workers are subject to regulation.
There's also the 'protection' that comes with openly operating as a sex worker. The conditions of each 'interaction' are decided upon before the client arrives. And brothels will supply condoms and often require workers to undergo regular STI testing.