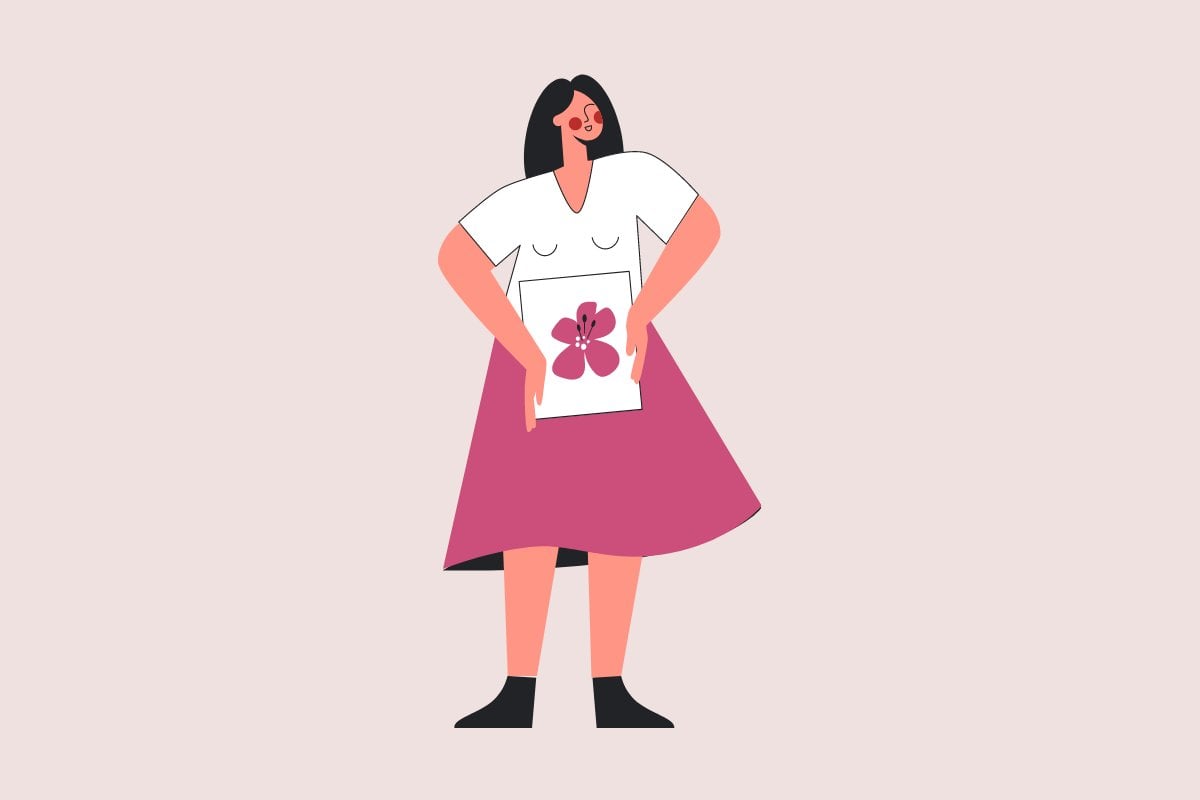 Sex and perimenopause. 
It can be tricky to navigate.
With changing hormones affecting women both physically and mentally, a whole list of factors from low libido to vaginal dryness can make sex for those in perimenopause... unsexy, to say the least.
But it doesn't have to be that way! 
During Mamamia's Very Peri summit, Tracey Cox, an author and sex and relationships expert, debunked some common perimenopause sex myths and shared her advice for keeping a happy sex life during perimenopause.
Change your mindset.
Yep, that's right. Before you rule sex out as an option, Cox recommends you change your perspective when it comes to sex.
"I think it really, really struck me when I was researching my book Great sex starts at 50, because I spoke to hundreds and hundreds of women asking the question,' How much was women's decreased sex drive tied to hormones, and how much was it attitude?' 
"And in fact, attitude had more of an influence over women in menopause and how much they enjoyed sex more than the hormone changes."
Cox's recommendations for getting back in the mood: Explore your sexuality again. 
"Use perimenopause as a real means to explore," Cox says.
Whether that be reading an erotic novel, listening to audio porn or watching a sexy movie, take a look at the things that get you excited and try implementing them in your sex life.
"I know women who actually play audio porn as their partner gives them oral sex and they think that it is such a turn on."
See what works for you!
Combat vaginal dryness
Once you have the mental aspect down pat, Cox suggests turning to physical aids for vaginal dryness. They can include:
UNLOCK
Unlimited access to the best content for women