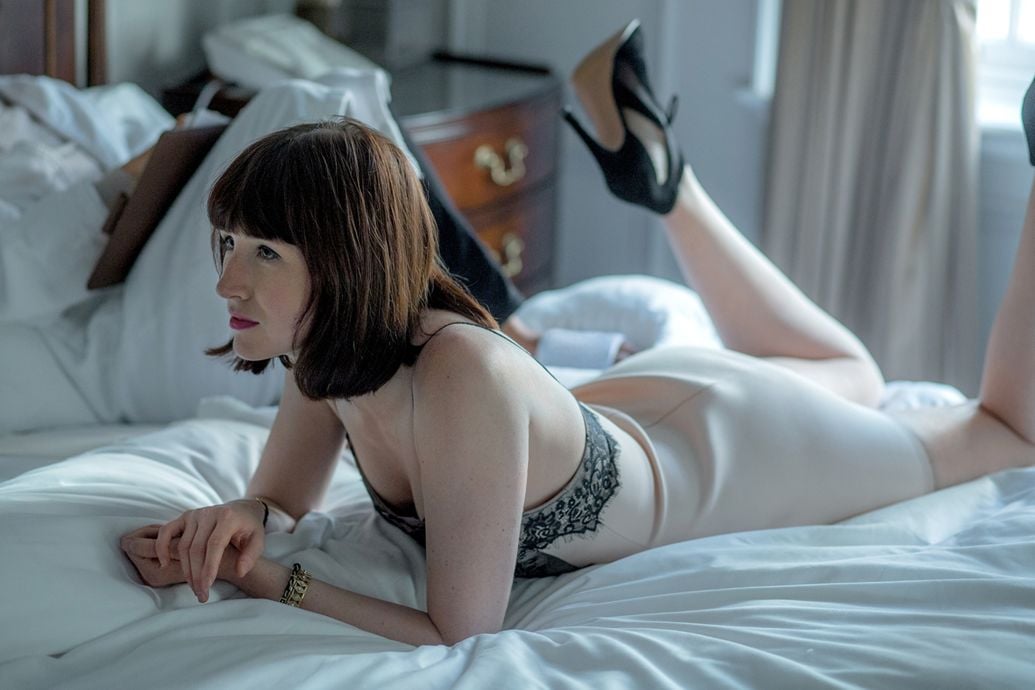 Sex party host, escort and adult film star Lucie Bee is a petite redhead and Reese Witherspoon lookalike who has always been sexually open and adventurous. She talks to Mamamia about all things sex and the nitty-gritty of what life is like when you organise high-class orgies for a living…
"I have always been curious about sex and I describe myself as pansexual because I am attracted to an individual, not what is under their clothes.
I enjoy having one-on-one encounters but I also enjoy group sex, sex clubs and parties. My personal experience certainly makes being a host easier as I know the right ingredients for a steamy and successful sex party.
In June I hosted my very first Killing Kittens party for the 'world's sexual elite' in Sydney and we had more than 50 guests book in, which was the biggest turnout yet! It was a perfect mix of newcomers and party 'pros' who all had a lot of fun playing together and fulfilling each other's fantasies.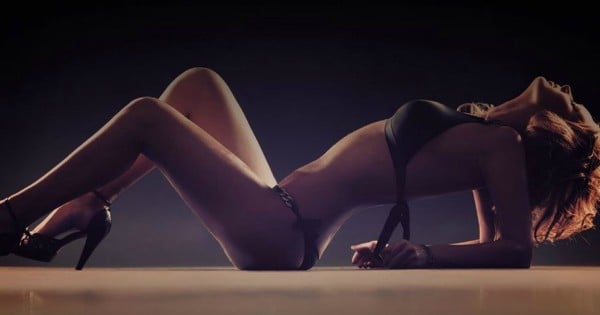 I enjoy having one-on-one encounters but I also enjoy group sex, sex clubs and parties. Image via Killing Kittens. 
I first went to a members-only Killing Kittens party when I was in my early twenties. I remember walking into this beautiful old townhouse in London. There were candles everywhere, low music and the atmosphere was really seductive. It was a hot night and the experience stayed with me for a long time.
While sex clubs will always have their place as part of the 'lifestyle', the mystery of a sex party that includes an unknown location (guests are told just hours before), the beautiful masks and outfits and the uncertainty of who will start the proceedings, makes for an electrically charged environment.
Killing Kittens' parties are all about female pleasure and I feel passionately about how important it is to let women have the power and always be the one to take the lead and initiate physical contact. It means the atmosphere is very non-macho and relaxed, no single men are allowed to attend and so there are always more women to outnumber them.
We welcome a variety of ages; couples and singles at the party and not all of our guests are size eight models. There is a strict rule that guests must join up as online members before they can come along and they also must have a photo 'approved'.
Women in the Mamamia office confess to the weirdest thing they've heard between the sheets. Post continues below. 
While that sounds a bit scary, it doesn't mean we don't welcome people of every size and shape, it is more about people who look after themselves, have sex appeal and a cheeky sense of fun!
People often don't realise that all of the guests have different fantasies they hope to fulfill at a sex party. As host I try to chat to them all before they arrive on the online forum so I know who is keen for a partner swap, a lesbian experience or to have a threesome with another woman. All couples have their own rules and there is no pressure to join in, as some guests are happy to simply watch the action unfold.