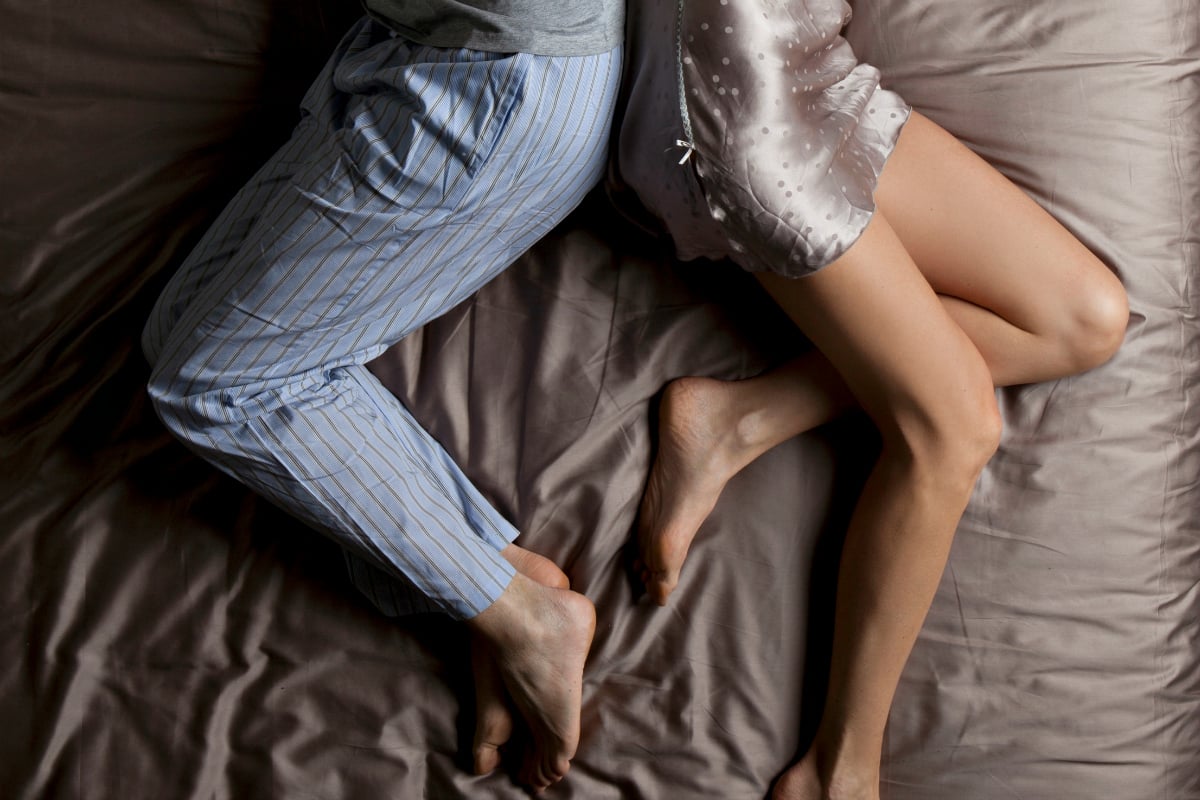 There's a pivotal moment in most relationships, says sex expert Tracey Cox. A point at which the 'spark' that ignited the whole thing seems to fade a little, or perhaps a lot.
Speaking to Mamamia's No Filter podcast, the best-selling author and columnist said that moment generally happens around 18 months in. And it can spell the end of some couples.
"They think, 'Oh God, another one. This person's not right for me. They must be just a friend,' and so then they go to another person," she said. "And it happens again."
How to have better sex, according to a professional. Post continues after video.
That's because, according to Cox, the 18-month mark tends to be when the love and sex hormones flooding through your body in the early stages of a relationship start to dissipate.
"When you're in the throes of those days, they are damn powerful. They are so powerful, those hormones, that your brain's muddled," she said.
"If we stay in that stage forever, it's not very helpful, is it?… It's lovely, but you would just literally wear yourselves out."
In relationship psychology, that period is often referred to as limerence — a term coined in 1979 by American psychologist Dorothy Tennov. It generally lasts between six and 24 months and is characterised by the release of norepinephrine, dopamine, phenylethylamine, estrogen and testosterone — a chemical cocktail that creates feelings of euphoria many people experience with lust or new love.
For some couples, the end of that period means the end of the relationship. For others, it's the beginning of a significant shift in their sex lives. The drive or attraction won't disappear completely, but the frequency and nature of sex will often change.
Listen for more sex and relationship wisdom from legendary columnist, Tracey Cox. (Post continues.)

"It's called desensitisation," Cox said. "If you're with the same person every single day, of course, your body gets used to it and the appeal wears off. It's not that you can't see them as sexy, but your body doesn't relate to them in that sort of natural, fierce passionate way that you do in the beginning."