It's a bit of a cruel joke, isn't it? That during the time of your life when you're flooded with horny hormones, your body is also burdened with the wonder of bringing a small human into the world.
Aside from feeling pretty far from sexy, many women can experience anxiety around whether it's safe to poke and prod in the area that's responsible from delivering said small human.
Contrary to popular belief, pregnancy sex doesn't involve stabbing your unborn child, and it doesn't have to be uncomfortable either. Here's a list of all the sexy safe things you absolutely can do during your pregnancy, thanks to the team at Love Honey…
DO… Have sex
There are so many reasons why gettin' down during your pregnancy is a good, nay great idea. Aside from strengthening the pelvic floor muscles that'll keep you from leaking and help you recover faster post-labour, regular sex serves the dual purpose of keeping your blood pressure low while maintaining the warm and fuzzy intimate feels with your partner so many women worry about throughout their pregnancy.
Fun fact: a bit of rocking back and forth also helps lull your unborn baby back to sleep, which is equal parts fascinating and kind of weird.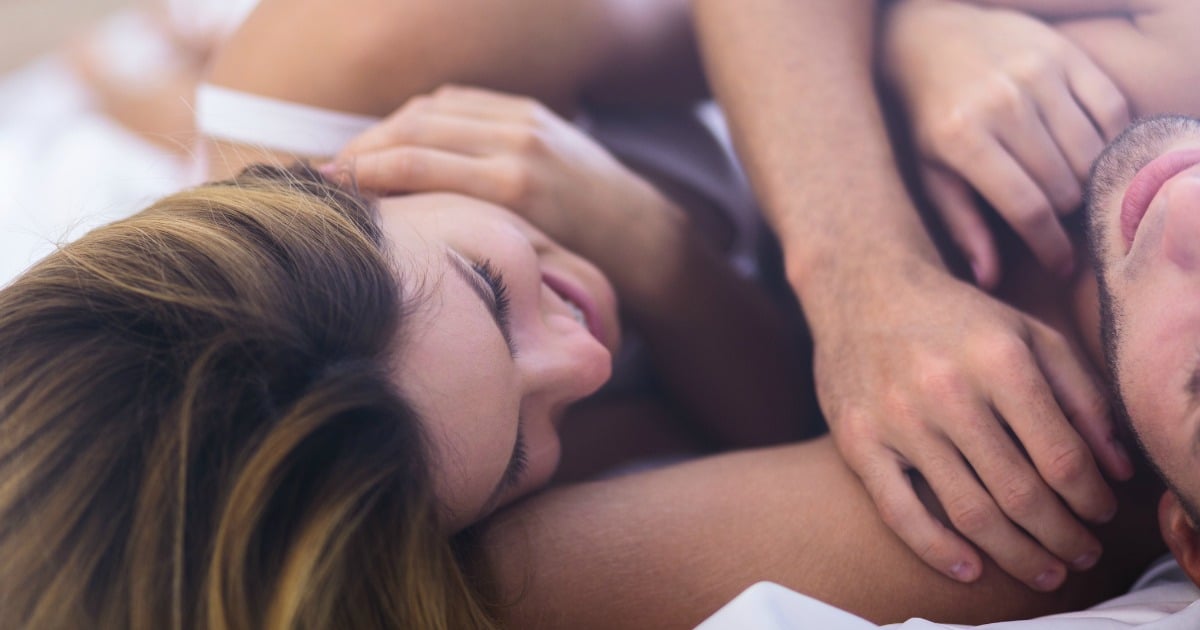 DO... Get comfortable and make adjustments when necessary
Unless otherwise advised by your obstetrician/gynaecologist, there's no physical reason why you shouldn't continue, or even experiment with your normal day-to-day sexual activity. That said, it's important to remember that your body is currently doing some amazing work bringing a human into the world, and therefore might be feeling a little (or A LOT) unlike its normal self.
Things up top and down below could feel sore or sensitive, or nothing at all. Emotionally, your self-perception and feeling of attractiveness, as well as hormonal changes and anxieties surrounding your pregnancy can all affect your sex life. That's why making a few modifications can go a long way in keep sex pleasurable for both you and your partner.