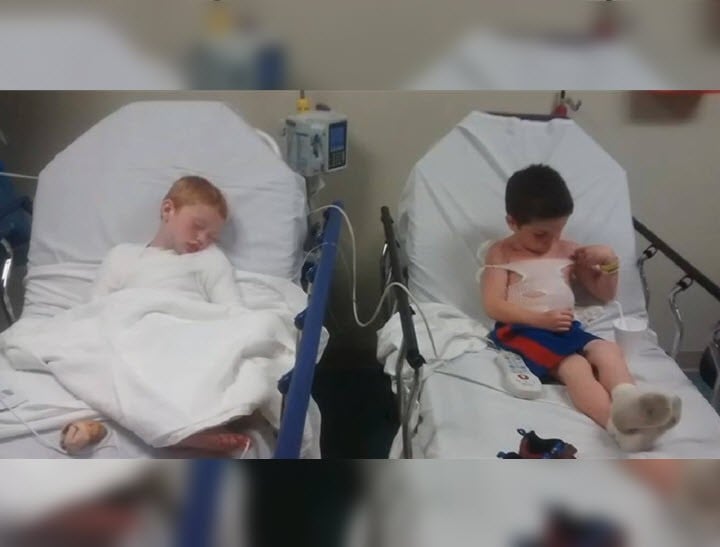 The photos are incredibly shocking.
It was intended to be an enjoyable trip to a waterpark on a very hot day.
Instead, two boys have now suffered horrific second and third degree burns after a daycare centre failed to ensure they were wearing sunscreen.
According to Buzzfeed Life, the burns to the five and seven-year-old brothers from Vinita, Oklahoma happened after the centre said they couldn't stop the boys from taking off their shirts to play in the water.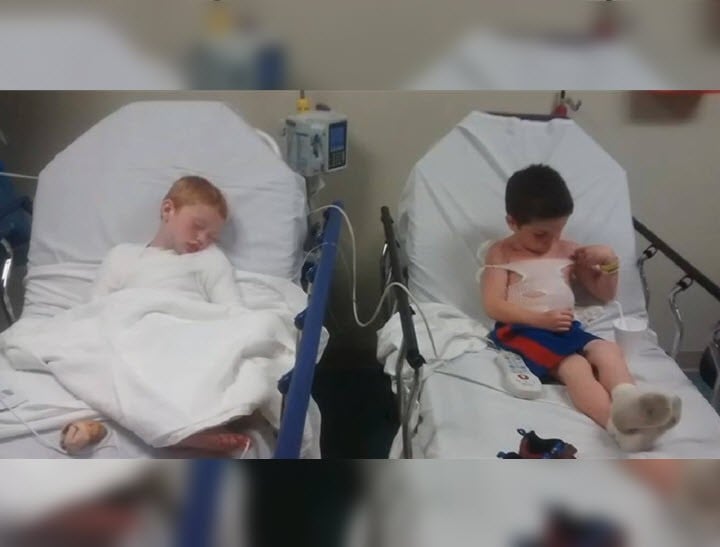 After the boys' Aunt Amanda Harvey shared the photos of the resulting burns on her own Facebook page, the news was quickly picked up by media.
Their mother Shaunna Broadway has since spoken out about the incident, telling KOTV, "There's no excuse for this."