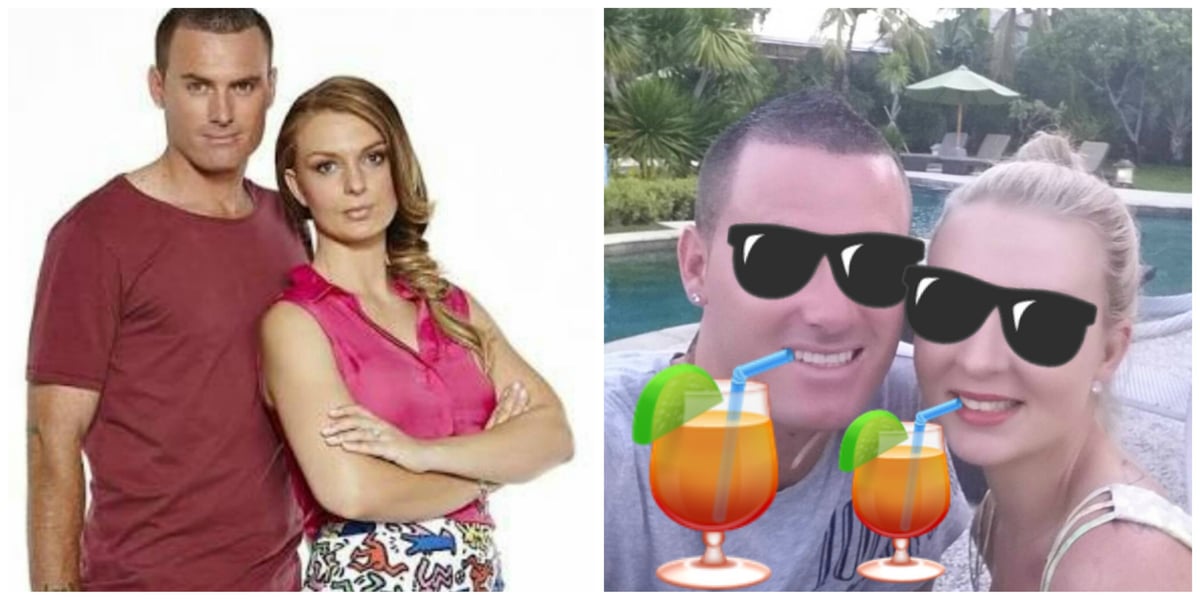 Despite outcries from thousands of fans following the announcement they had married, Seven Year Switch couple Tallena and Brad have continued to share snaps from theirs state of newly wedded bliss.
Taking to their joint Instagram account on Thursday, the pair shared two images from their Bali honeymoon.
The first, which showed the pair sitting by the pool with huge grins on their faces was captioned, "After filming for most day's from 6am till midnight and sometimes longer whilst also trying to finish the final touches for our wedding, relaxation in bali [sic] for our honeymoon hit the spot quiet [six] nicely, to find ourselfs [sic] and have just us to have each others company."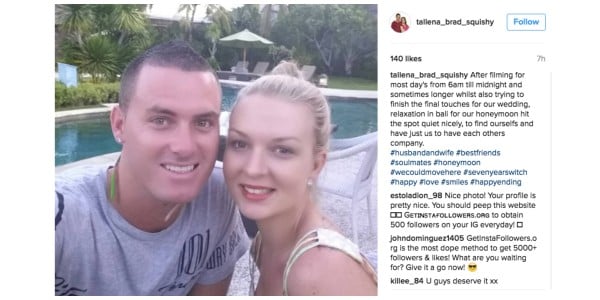 Brad and Tallena share the first of their honeymoon snaps. Source: Instagram.
Just hours later, a second image was posted to the account, this time showing the two on board their flight, Brad donning a red and white spotted neck pillow.
This time, the photo caption read, "One of the perks of your wife working with the airlines. You get to travel and experience with your bestfriend [sic] what the world and life has to offer. Building memory's [sic] that will last a life time and never fade of leave your heart. Our forever shananigan [sic] stories will always start when you are walkin [sic] next to me laughing, love and adventuring side by side and hand in hand. Love u bub xx."