After approximately 748 weeks of Married At First Sight, Australia was ready for something new.
Sure, they still wanted to watch dysfunctional couples and their relationships implode on national television, but at least they wouldn't have to deal with people fake marrying complete strangers and fighting over dinner parties every night.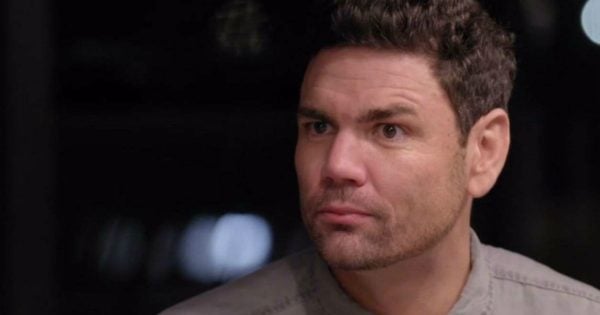 So, when the second season of Seven Year Switch aired last night, Australia was happy.
Here were four couples who were willing to try anything to keep their marriages and relationships alive.
(At least, we think that's how the show is supposed to work...)
Michelle from last years season tells Tiff and Clare on The Binge what her advice is for this years contestants....
And things were going great.
The couples swapped, they moved in to luxury beachside mansions and OH MY GOD WHY ARE THEY GETTING FAKE MARRIED MAKE IT STOP.
Yes, this is a thing that happened. Apparently, all reality TV shows must now involve a) aspiring Instagram models and b) sham weddings.
After entering the experiment with their partners, the switch went down surprisingly well. As in, no one seemed (openly) disappointed by their 'new' partners.