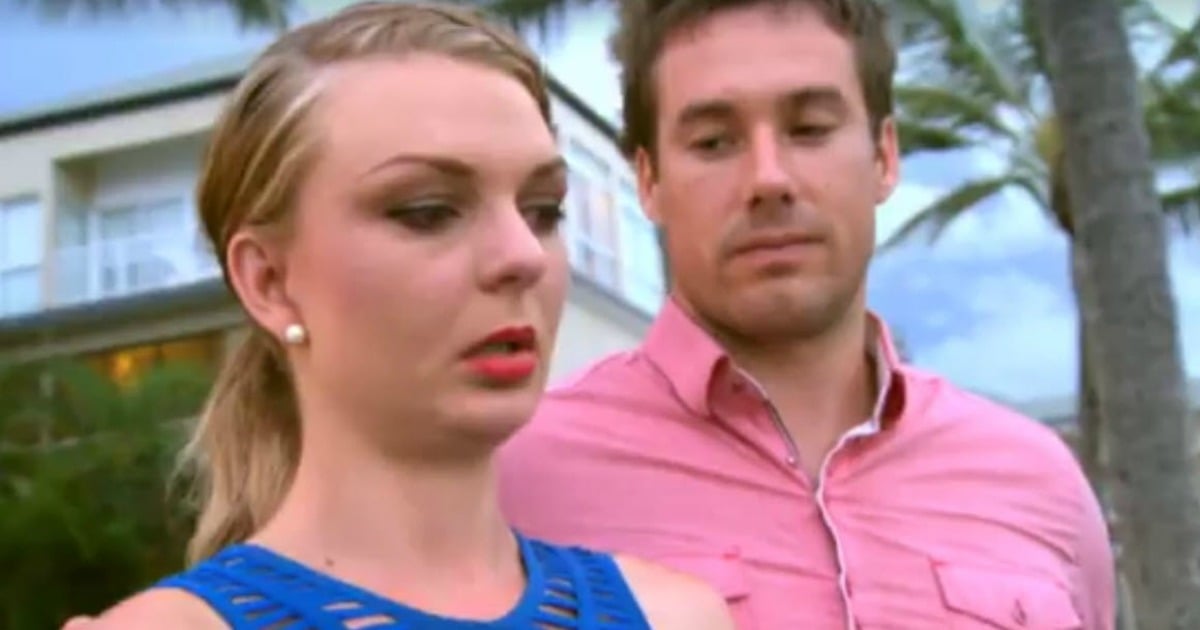 Feature image: Tallena and Tim from The Seven Year Switch (via Channel Seven)
The Seven Year Switch is back on our TV screens tonight.
Almost a million pervy Australians tuned in to Channel Seven's 'social experiment' last week, to watch real people's dysfunctional relationships displayed for all and sundry. And to begin with, we were watching it as entertainment. As juicy, immoral TV.
"To me this show looks like heaven." Rosie Waterland said on The Binge podcast. And we kinda agreed. We all got sucked in. We wanted it to be a train-wreck; controversial, salacious and over-the-top in it's ridiculousness.
But it's actually really sad.  And on the latest episode of The Binge, Laura Brodnik says it's a show we should turn away from: (post continues after audio)
Like Rosie says, all these couples are in desperately sad relationships. There are incredibly vulnerable monologues to camera, and the couples all see this show as a last resort.  And if the network is trying to act like it's as serious, respectful show about fixing relationship, why then chuck them in the house with one bed?
As Rosie so eloquently puts it: "So what are you trying to do? Are you trying to help them with their relationships or are actually hoping that they'll just bang other people?"