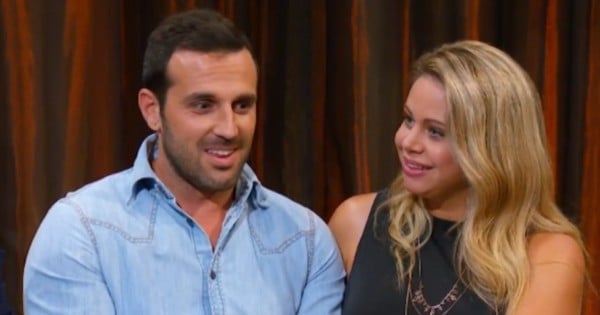 The couples of Seven Year Switch have been on a rough ride the last few months. Most notably, Cassie and Ryan. Despite having spent many years together and sharing a family, the pair were at their wits ends by the time the show rolled around, considering it to be their last chance.
"We were in such a fragile place when that experiment started," Cassie admitted on the reunion episode of the show, adding that watching the experiment back had "been difficult".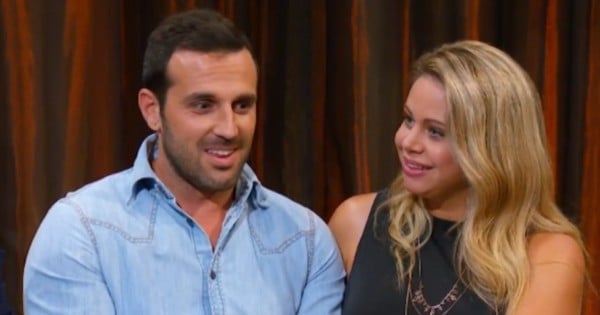 Cassie and Ryan on the reunion episode of Seven Year Switch. Image via Channel Seven. 
But despite the hard times, the pair appear to be closer than ever and finally confirmed they are expecting a baby together.
"We're expecting our fourth baby, we found out a couple of days before we started filming. We wanted to keep it quiet for the time being since we've had hardships through our pregnancies," Cassie said. "It's a scary process this pregnancy has gone so quickly, I don't even know if I'm ready yet. We're expecting another little girl."