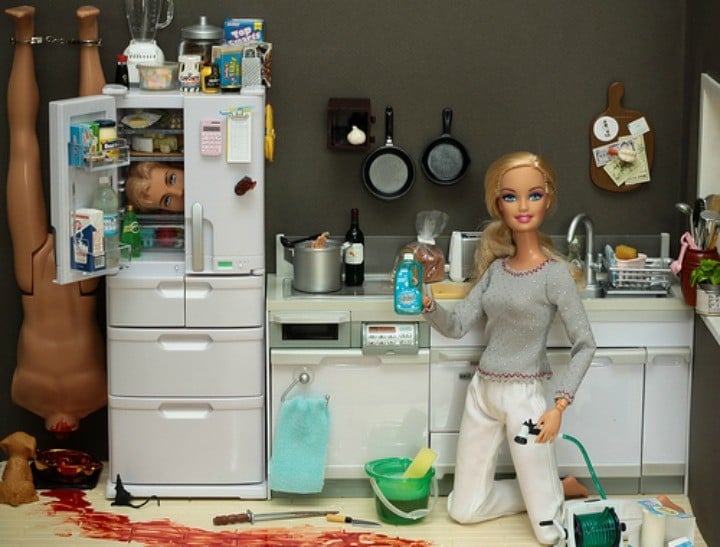 Ken dolls now have a lot more to worry about than their lack of effective sexual organs. 
It's a good thing Ken dolls don't have eyes that open and shut.
Because if Ken is living with this particular Barbie (or in the case of most kids' collections – where then Ken-Barbie ratio is 1:8 – many of this particular Barbie) he's never going to want to close even a single eye.
Serial killer Barbie is real and also completely bloody terrifying.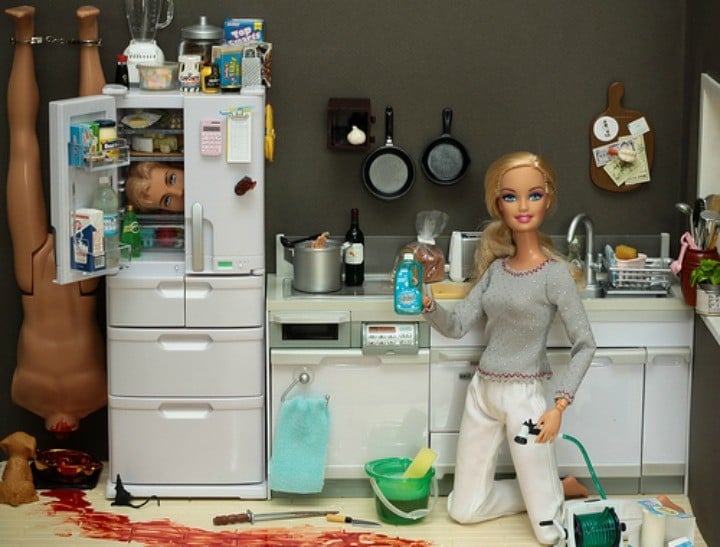 The iconic doll has fulfilled many different careers in her long – and ever youthful life.
She's been a roller-skater, a hair dresser, a teacher, a ballerina, and more recently a doctor (#Feminism). However blood-thirsty, ruthless mass murderer is definitely a new skill set for our blonde haired, blue eyed girl next door.
You might also like: "Barbie doesn't look like Barbie anymore. She looks like us".