Nearly four months after announcing her engagement to Reddit co-founder Alexis Ohanian, Serena Williams has strongly hinted she is expecting.
Sharing a sneaky shot on Snapchat, the 35-year-old posted an image of herself in a bright yellow swimsuit with the caption "20 weeks".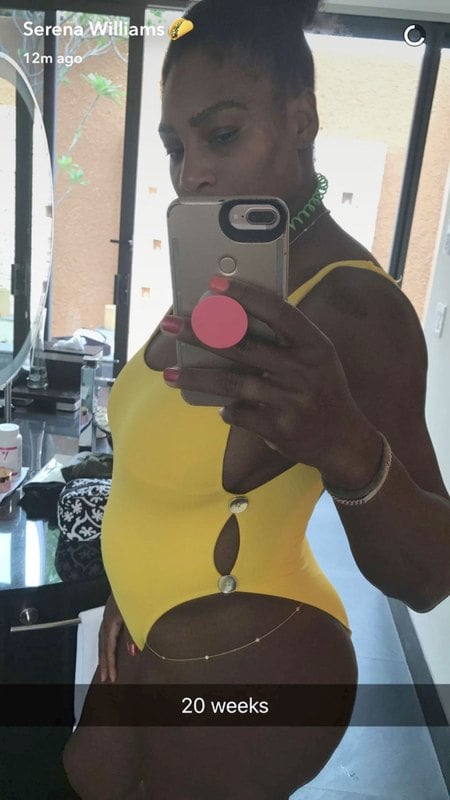 Arguably the greatest tennis player of all time, Serena's growing baby bump is clearly on display in the photograph.
Mysteriously, Serena deleted the snap from her account and has not made any further comment on her pregnancy.
If Williams is indeed 20 weeks along, it means she was approximately two months pregnant when she won her 23rd Grand Slam at the Australian Open in January this year.
Serena's announcement comes just three days after she posted a selfie from her bed telling her 5.5 million followers that she was "fighting to get up".