With the Australian Open over halfway through, tennis fever has officially hit.
Balls are being hit from morning until late and most of us are going through our annual "wow, tennis players' strength/skill/athleticism is seriously impressive" realisation as we (briefly) contemplate taking up the sport ourselves.
But allow your eyes to go past the flying balls, adorable ball boys and girls and speeding rackets for just a second and you might notice something else taking over the court, thanks to the female players.
Yes, I'm talking about nails.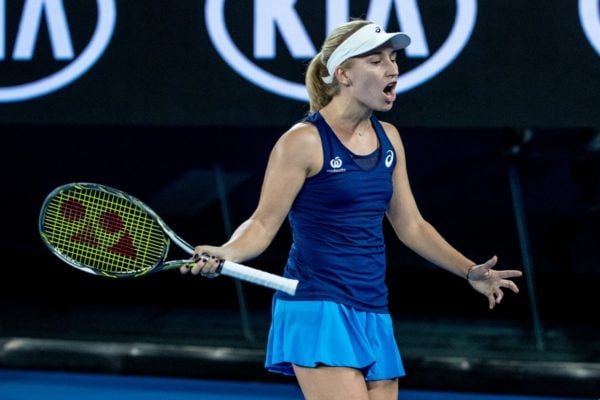 Daria Gavrilova favours a darker polish. Image: Getty
From colourful designs to simple white falsies, players from all over the world have a manicure to match (ha!) their incredible skills.
When you're restricted to wear a uniform (of sorts), players - and athletes in general - often look to makeup, hairstyles, jewellery and nails to express their personality.