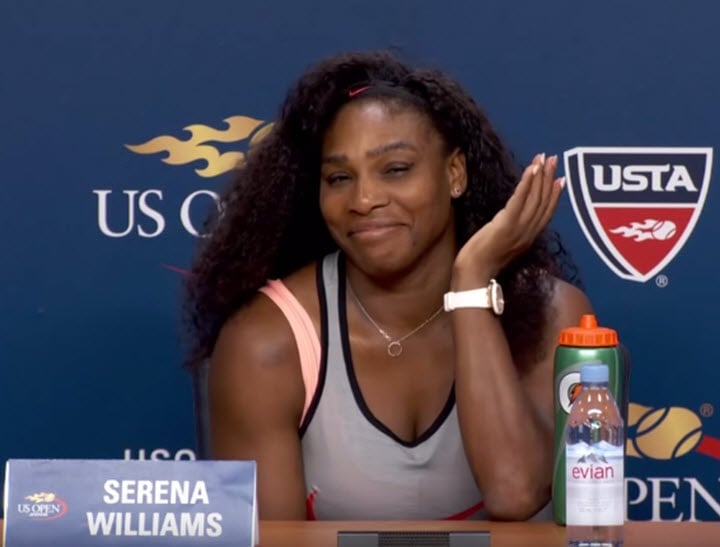 "You're not making it super enjoyable… Just being honest."
Upside of just playing the match of your life against your sister? Winning.
Downside? Having to talk to rude reporters who think it's their right to discuss the level of happiness you might be experiencing at that moment.
As Serena Williams, 33-year-old champion tennis player, beat her sister Venus in the quarter-finals of the US Open, she was probably pretty stoked. But she was also very tired. And really just wanted to go to sleep.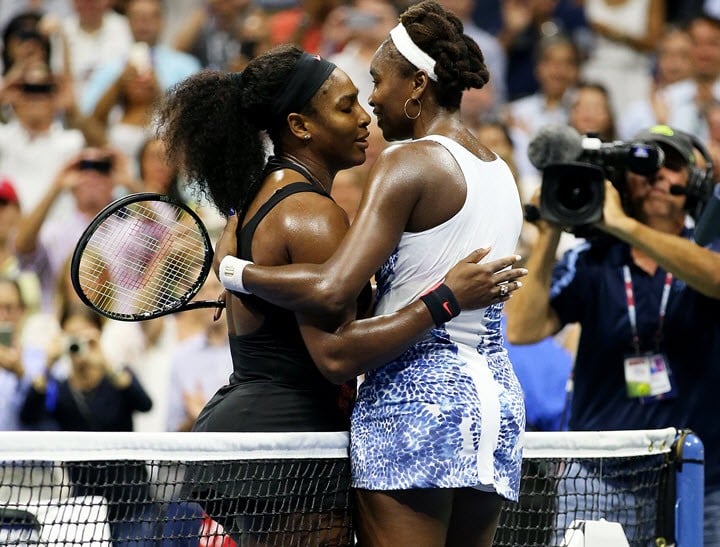 Alas, as she had just won a very important, heavily publicized match, she had to spend the next hour getting photos taken and answering questions from reporters.
That's about the moment one reporter decided to comment on why she didn't seem too happy to be sitting there answering questions at 11.30pm. Bad move, reporter guy.
You can watch the video below. Post continues after video.
If you can't listen to the interview right now, or can't quite make out what the rude reporter said, it's been helpfully transcribed for you below.
Reporter: Serena, you just won the match, and … normally, you smile when you win … you laugh. What happened tonight, is it because you beat Venus or because you're thinking about [the next match]? What's wrong?

Serena: It's 11:30 … to be perfectly honest with you, I don't want to be here. I just want to be in bed right now, and I have to wake up early to practice. And I don't want to answer any of these questions, and you guys keep asking me the same questions. So … you're not making it super enjoyable. [laughs] Just being honest.
BOOM. There you have it. How to shut down a reporter in one sentence: "I don't want to be here."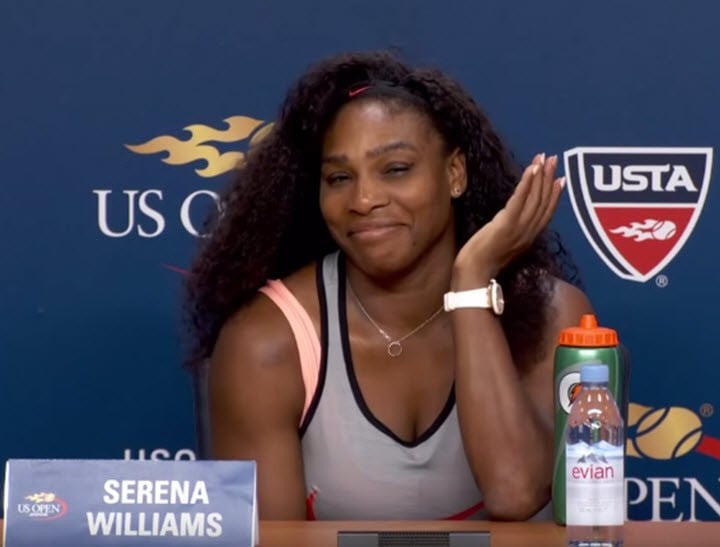 For more photos of Serena Williams, click through the gallery below.