The world was surprised when tennis champion Serena Williams announced her engagement to Reddit co-founder Alexis Ohanian last week.
Then she became our new favourite person after she hit back at paparazzi who were trying to snap the sneaky first pic of her new bling by sharing an image of a TACO RING on Instagram.
(Because everyone knows tacos > diamonds. Right? Right?)
Now, the 35-year-old has finally shared a REAL LIFE picture of her engagement ring.
And it's…well it's enormous. And beautiful. Did we really expect anything less?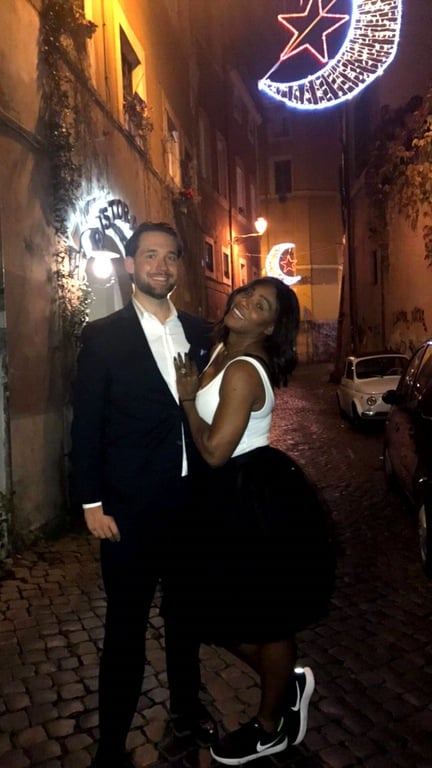 And look, while it's not exactly a close-up. We sure have a very good idea of the size of that rock.
Here it is a little more zoomed in.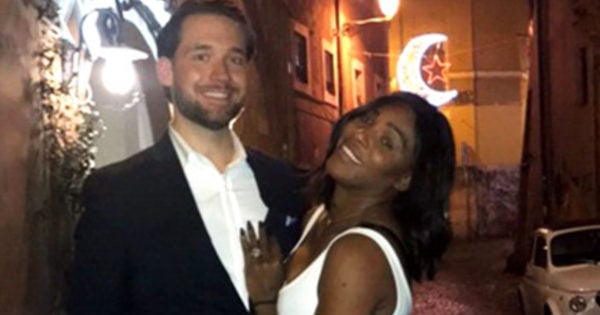 Williams - who is arguably the best female tennis player of all time - has managed to keep the diamond under wraps until now, posting an image of the night Ohanian proposed to Reddit.