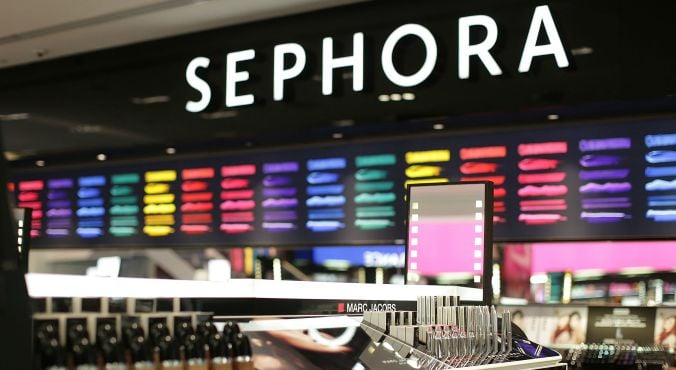 Image: Welcome back, friend. (Getty)
This time last year, those of us desperate to get our hands on some Sephora goodness were begging our jetsetting friends to clear space in their bags for some precious beauty bounty.
Happily, those days are well and truly over (thank God) — and today, the wildly popular beauty retailer has opened its second Australian store. Hurrah!
Arriving in the wake of its Sydney CBD predecessor (with the Melbourne store slated to open before Christmas), this new Sephora has taken up residence at Macquarie Centre in North Ryde (it's in good company with H&M and Forever New nearby).
As with last year's opening, beauty hardcores made their pilgrimage in droves. For those of you who don't live in Sydney or weren't free to make it to the opening, here's a taste of the feeding frenzy action this morning. (Post continues after video.)
The first 200 shoppers to arrive received a $50 voucher, while everyone else was treated to donuts and, well, a bit of a dance party.
The fun doesn't end there. Sephora Macquarie Centre has two dedicated areas for makeovers, and there will be three more additions to the list of brands available only in Australian stores: June Jacobs, Studio Ten and Aromatherapy Associates.
We know where we'll be spending our time (and, um, money) this weekend.
Have you bought anything from Sephora? What's your favourite product?
Sephora Macquarie Centre opening