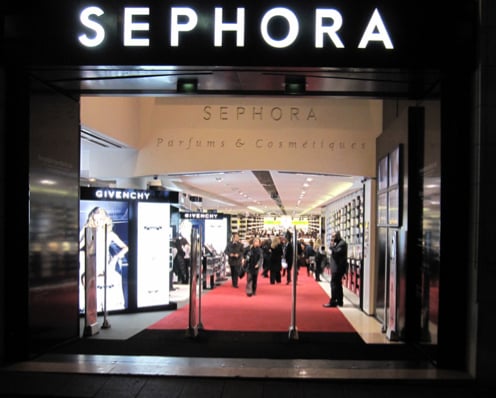 There is some kind of morbid fascination with freeloaders. We love them, we hate them.
We see them swiping their artichoke hearts through as potatoes at self-checkout. We watch them trying to pay for their coffee with half a five dollar note. And yes, we nod in silent appreciation as they rifle through the bargain bins at the local Vinnies.
But freeloading has reached a new level with the discovery of an international stingy sect called the 'Sephora Make-up Moochers'.
*rubs hands with glee*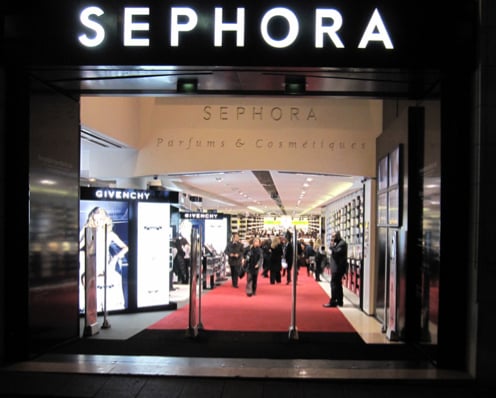 Image: Getty.
Tight-arsery has reached soaring heights with these nifty crews of women across the world using the local Sephora store as their own personal makeup counter.
According to the Wall Street Journal, women are arriving armed with their own brushes, collecting armfuls of display cosmetics, pulling up a stool in front of the mirror and giving themselves a makeover. Wow. Just wow.
In the article, secrets of DIY makeovers are revealed.
"The [Sephora] self-service stations invite people to test the limits of what's free—and many do, treating the places as extensions of their own bathrooms," writes Khadeeja Safdar.
"Shoppers waltz in and spritz on dry shampoo.... some use concealers to cover up under-eye circles, others pamper themselves with a manicure. A few commuters drop by on their way to work, as if stopping in for a morning latte." (Post continues after gallery.)