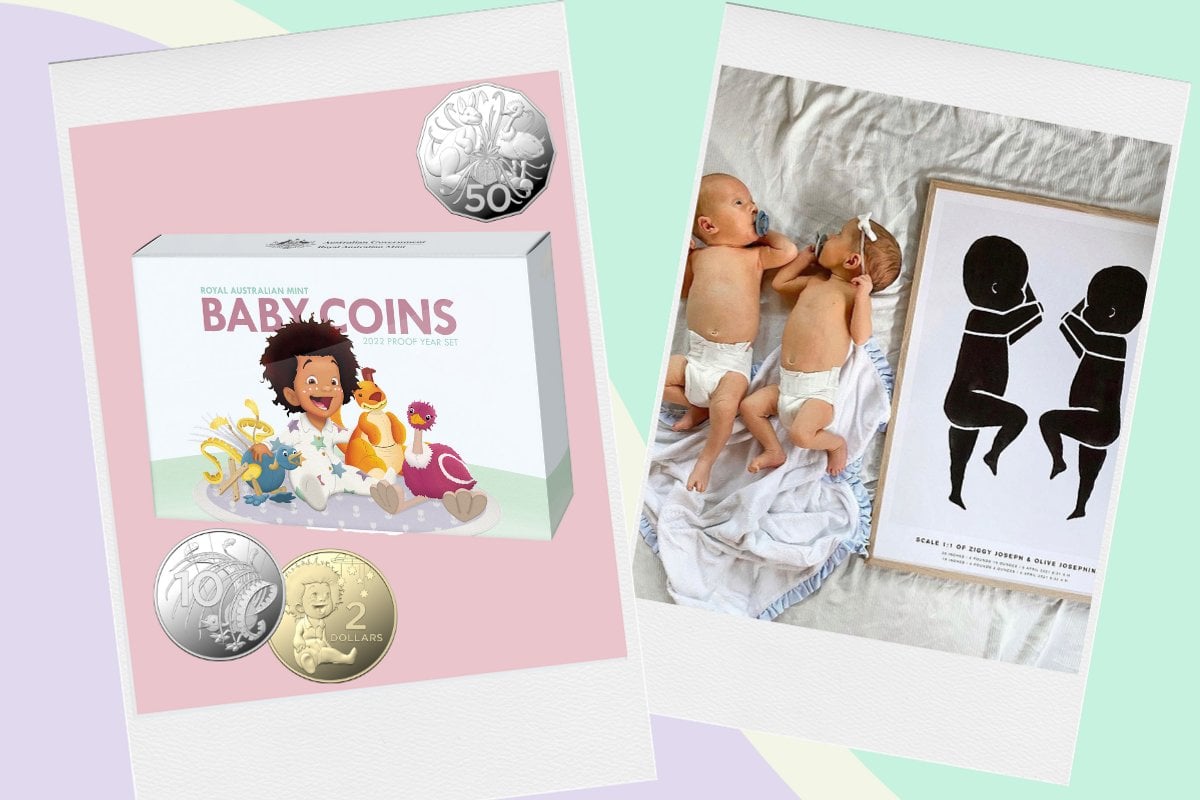 Brainstorming a gift for a newborn child, should, in theory, be a walk in the park.
But unless you are a parent yourself, finding a baby gift that is niche enough to be used again, distinctive enough not to be a duplicate of everyone else's gift, and also meaningful enough to not be forgotten about (or binned!) is... admittedly extremely difficult. 
Of course, air purifiers and humidifiers, the latest baby monitor technology or maybe even a spa day for the parent could all work as an incredible gift to celebrate the newest baby on the block – but there is an entirely fat chance the present wasn't original enough to avoid being... exactly what everyone else has thought of already. 
We went on a mission to find out what some of the most unique and sentimental baby gifts we can give to a newborn and their parents. 
Below are the best 8 sentimental gift ideas, according to the Mamamia team, for newborn bubbies (and their parents too, because why not? They need celebrating too!).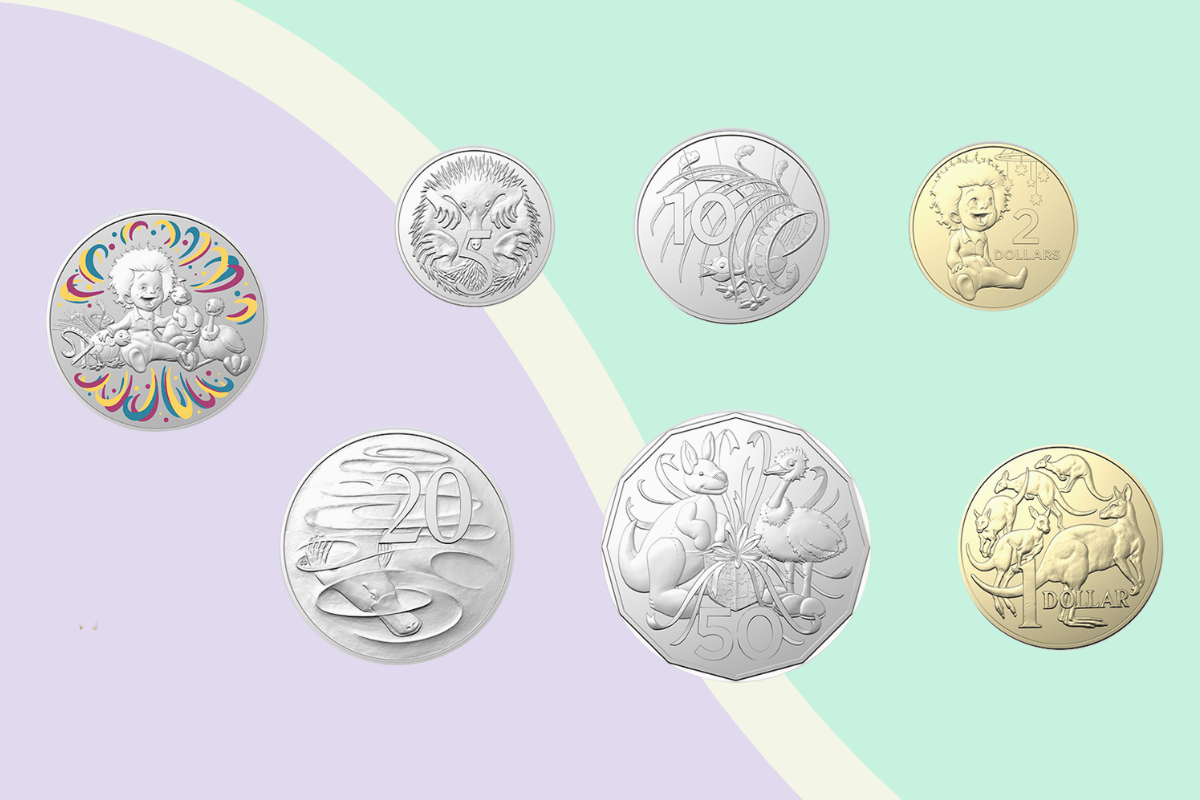 Baby Coins Uncirculated Year Set. Image: Royal Australian Mint. 
If you're looking for unique and super adorable gift to give to a new parent, then the 2022 Baby Coin Set may just be the definition of a perfect and meaningful collectible. 
The Royal Australian Mint sought to reimagine the design of some of our most common coins. To make it special, the $2 coin spotlights a delightful lil' baby looking up at a Southern Cross mobile, the 10c piece features a winky-wonky marionette puppet, while the 50c coin depicts a baby emu and joey having a celebration.