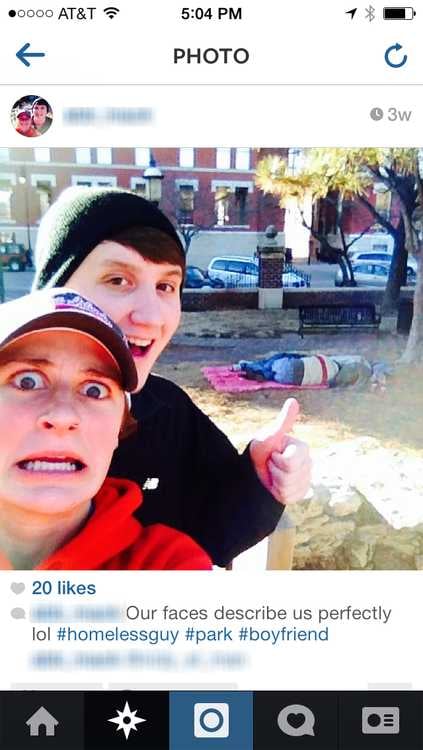 For the most part these images look like anything else you would see on Instagram.
Two girls pose with peace signs and pouts. A group of guys, who look they've had a few too many, throw up gang signs. Another girl snaps a selfie sticking her tongue out, acting like any other 13 year old would.
But what makes these images less innocent than your average #shameless selfie?
The pouting girls are cuddled around an old man in a beanie. The girl snapping a selfie is posed in front of a passed-out man in a fast food chain. And the group of guys are kneeling around a sleeping man in a gutter.
The people pictured are posed with or around homeless people.
And the images they take and post online include hashtags like #homelessguy and #passedthefuckout.
Check it out: