The idea for Luna Bronze was planted a few years ago when Maddy had Basal Cell Carcinoma skin cancer removed from her jaw line. She always loved being tanned, but after the whole ordeal, she didn't want to risk further damage and more skin cancers.
Maddy and her co-founder, Rhi, trialled so many sunless tanning products but none ticked all the boxes. Most were loaded with chemicals, difficult to apply and had a nasty smell.
They identified a gap in the market for a luxe natural self-tanning range that offered something fresh and unique. The self-tan sector of the beauty market is highly saturated and they knew they had to create a product that was totally different.
Read their interview with Mamamia.
What is Luna Bronze?
Rhi: Luna Bronze is where sunless tanning meets skincare. It's a natural and organic self-tanning and skincare range that creates beautiful tans without the sun.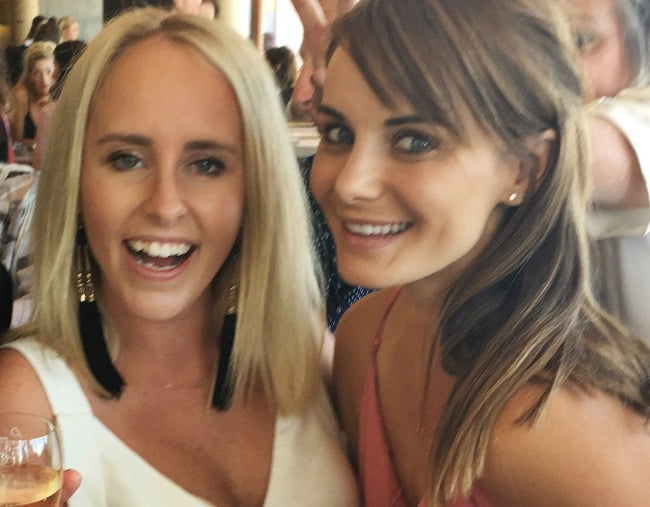 Maddy (left) and Rhi (right). Image: supplied.
What were you doing before you went into business for yourself?
Rhi: I have always worked as an EA in design and architecture.
Maddy: I have been working in finance and accounting for over ten years. My background came in handy for our business.
What made you want to start your own business?
Rhi: I have always wanted to do something great with my life. After Maddy's skin cancer scare I knew this was it, the calling I was waiting for.