A Facebook post is going viral after an Australian man shared screenshots of a video where he is having sex with a woman. There are strong implications the video was taken without the woman's consent and the photos were uploaded without her consent.
Posted in a private men's group on Sunday with 14,500 followers, the man asked users above the image, What is the biggest whale that you have harpooned? I went through a tubby phase and landed this 130kg beast.
While the photo currently being shared across Facebook has blocked out the woman's body and face, it is understood she is shown in full and is naked in the original post. The man posted more shots of him having sex with the woman in the comments thread, writing Hey lads heres [sic] the other photos.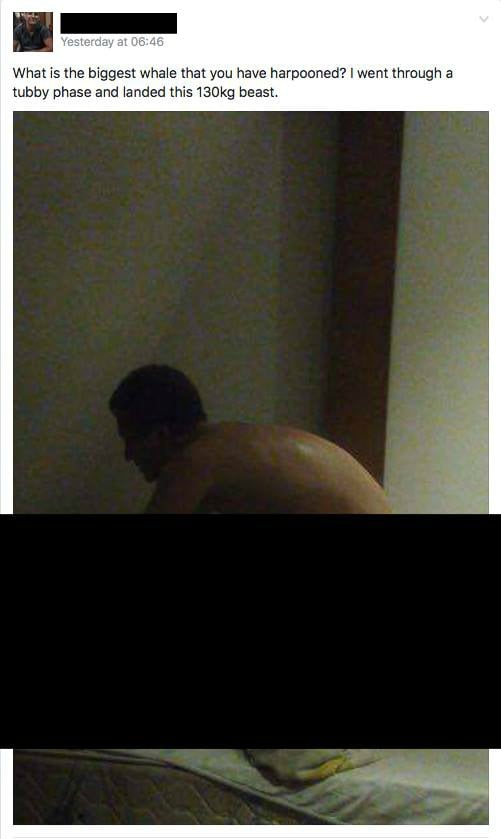 Disgusted by the post, a member of the same group named Hayden Brien shared the image to his personal Facebook page on Monday, writing, "A guy posted screenshots from a video of him having sex with someone on facebook (yeah I'm "doggin the boys" whoops)."